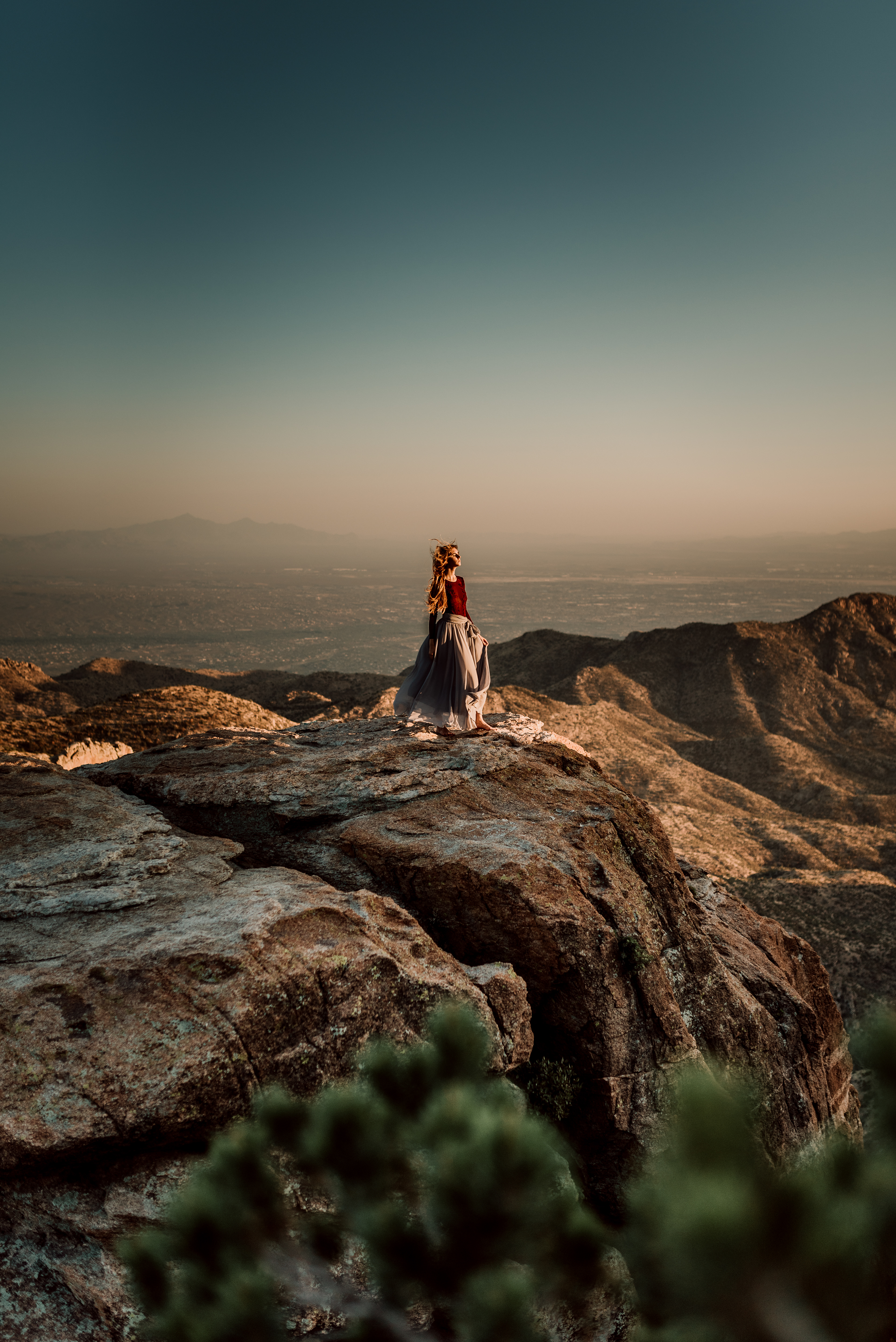 As an Arizona Native, living in the desert can be challenging during the summer months. With temps reaching almost 120 degrees, I love ANY excuse to travel and escape the oven that we call home. So I planned a shoot at one of my favorite places in Tuscon, Arizona. Mt. Lemmon has a summit elevation of 9,159 feet, and is the highest point in the Santa Catalina Mountains. It is located in the Coronado National Forrest. Mount Lemmon was named for botanist Sara Plummer Lemmon, who trekked to the top of the mountain with her husband and E. O. Stratton, a local rancher, by horse and foot in 1881. Thankfully now, you only have to drive up the stunning Catalina Highway to make it to the top, and it's one of the most beautiful drives!
The first outfit we shot, was a chiffon maxi skirt from Amazon that I've had for almost a year, waiting for the perfect time to use it. Paired with beautiful lace wine colored bodysuit. The muted colors really brought out the color in the rocks and the greenery.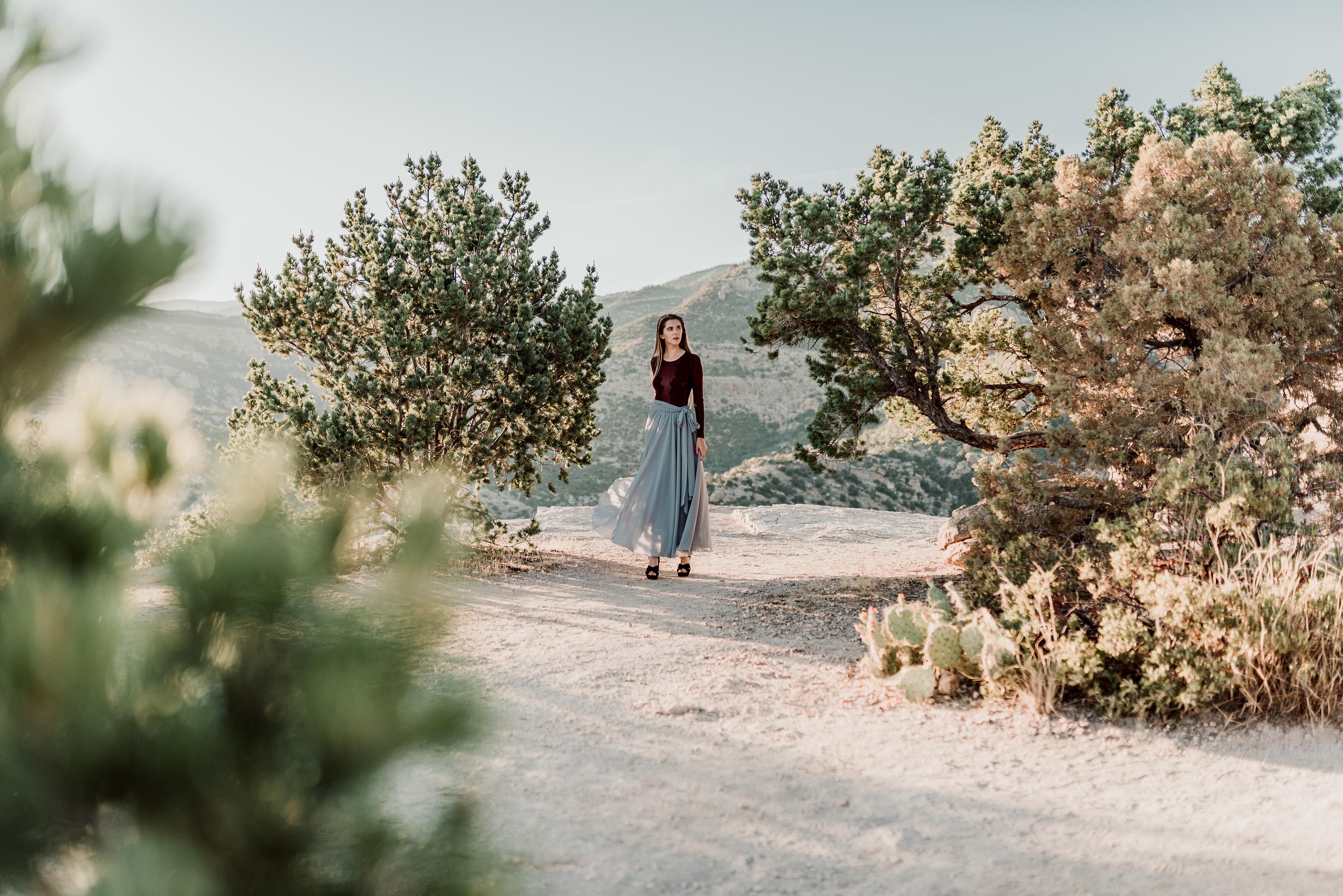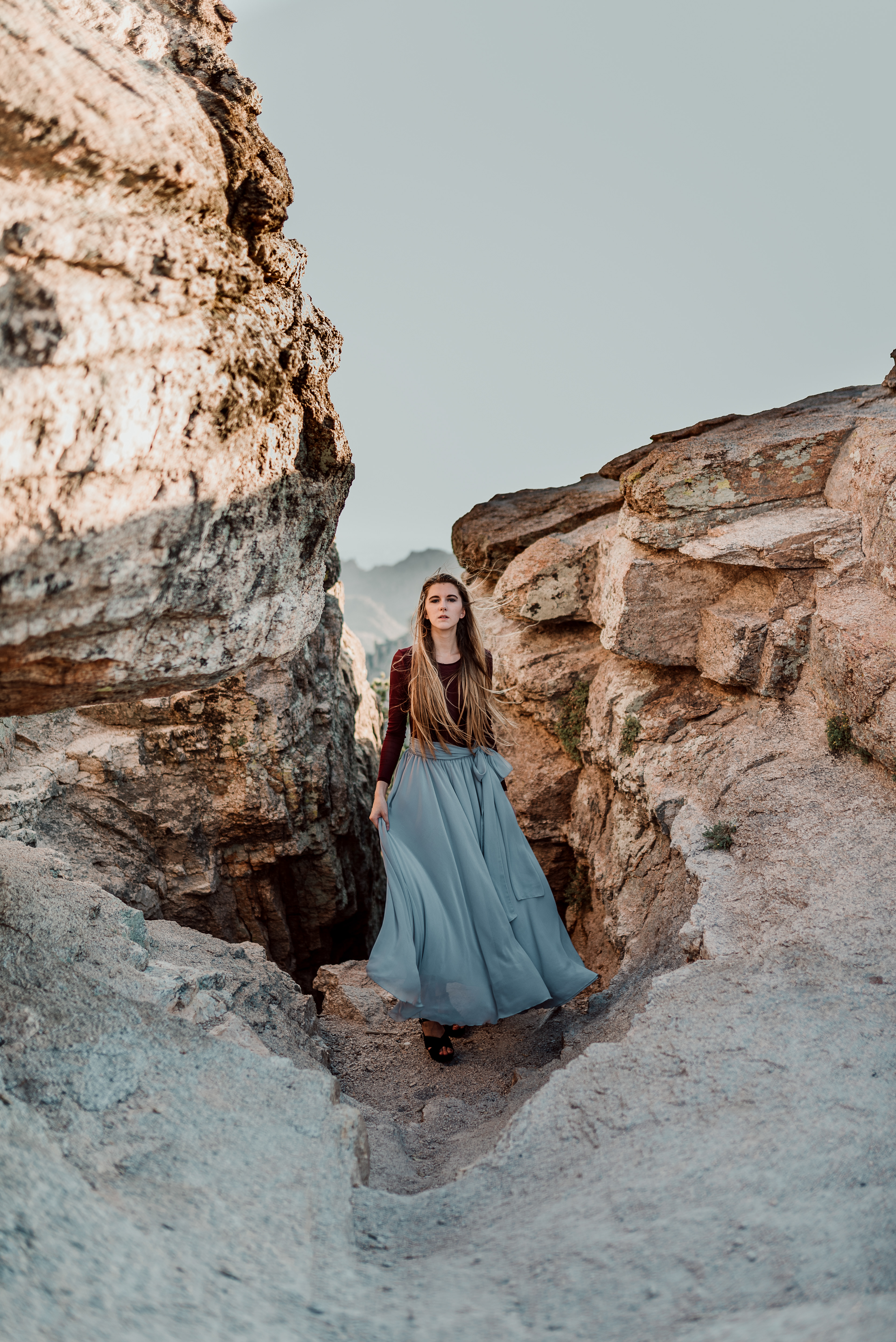 I chose to shoot at one of the most infamous areas on Mt. Lemmon, called Windy Point Vista. Where the views of the mountains and the city go for miles. There are so many fun areas here that we took full advantage of!

While driving up the Catalina Highway, you will slowly start to see the vegetation change from desert to forest, and eventually geological rock formations start to appear like statues leading you up the mountain.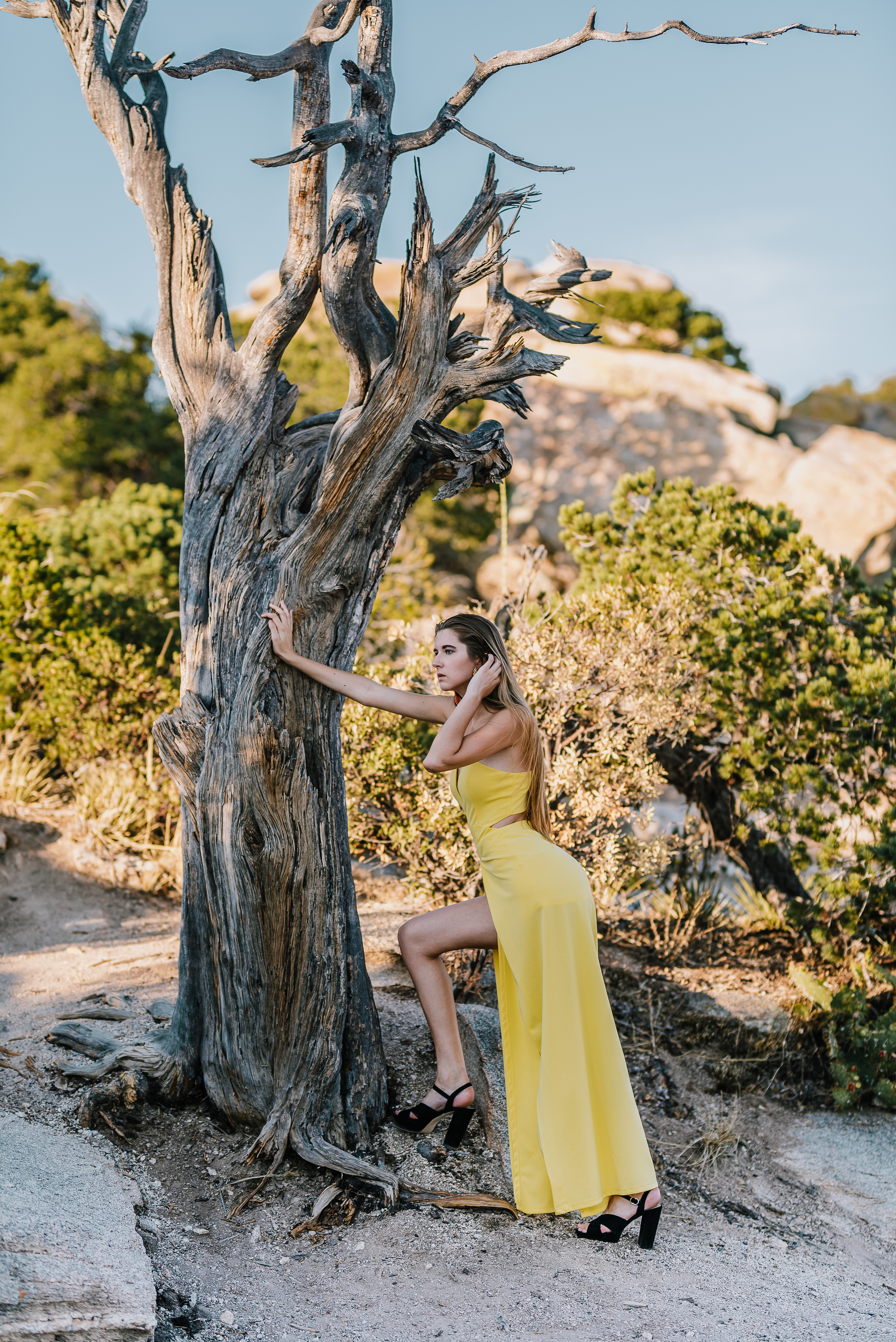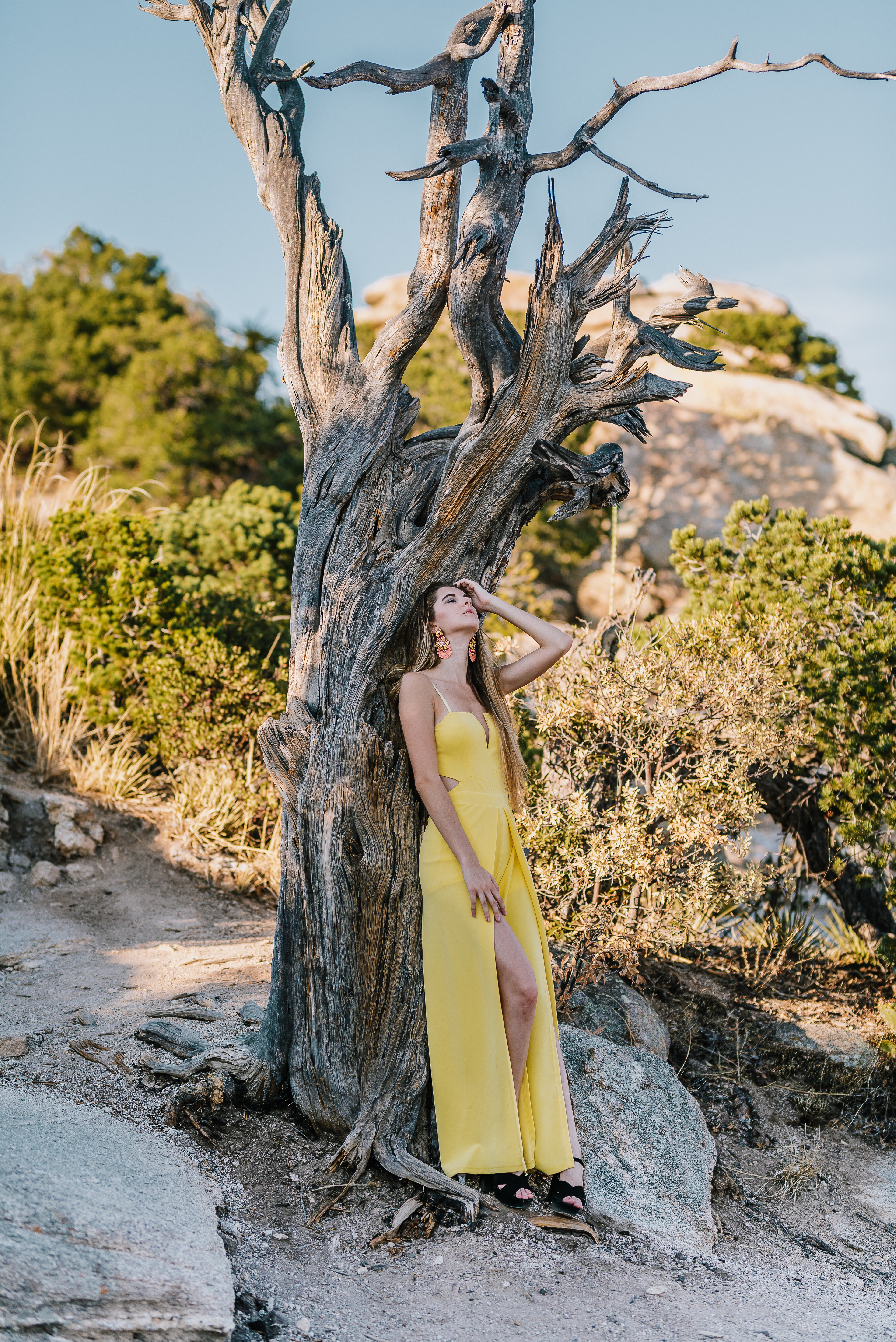 I prepared this shoot with three wardrobe changes. This amazing yellow pantsuit from Forever21 was MADE for Madelyn. It fit her like a glove, and provided a nice addition to the hints of yellow peeking through the mountain tops, and was the perfect second look!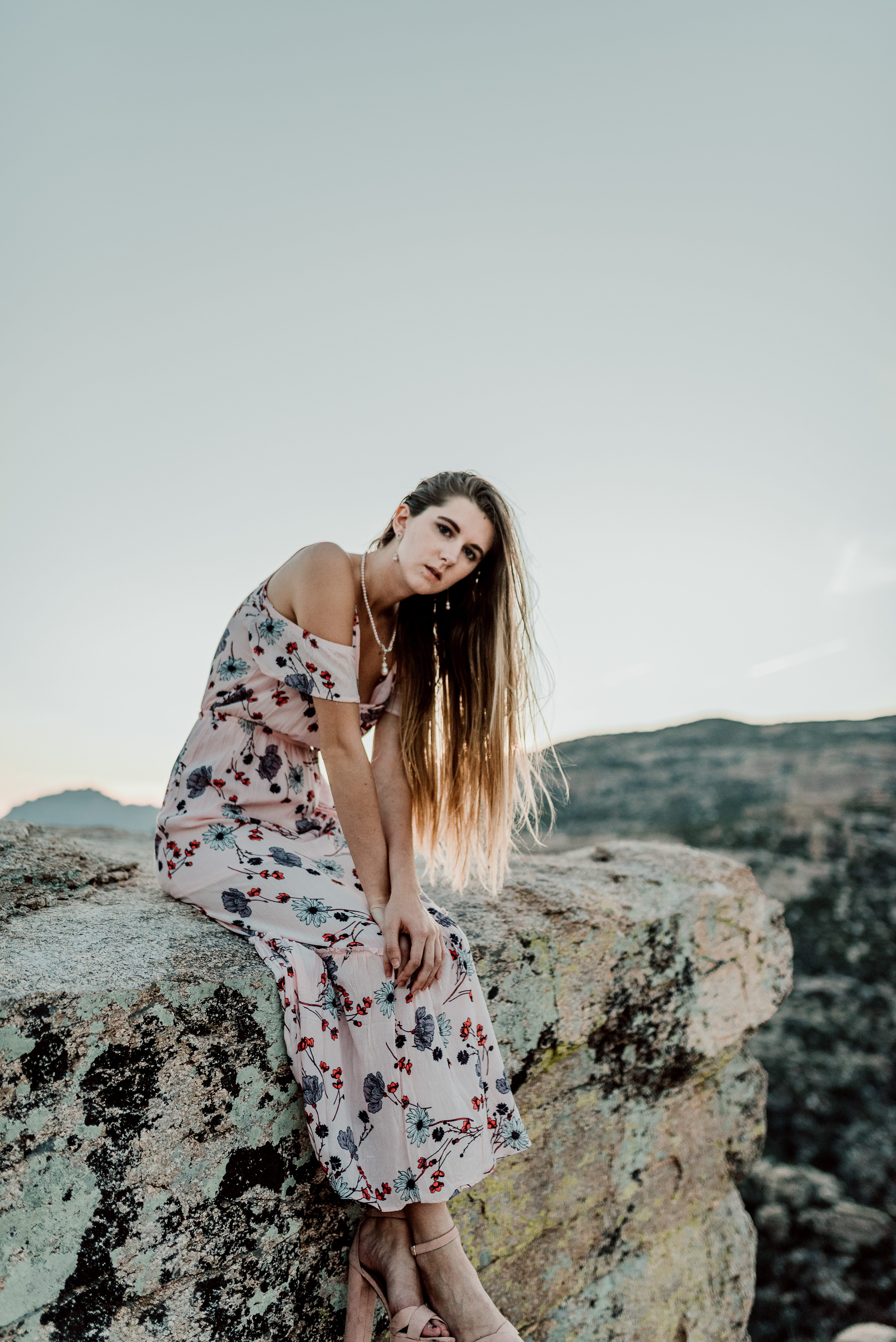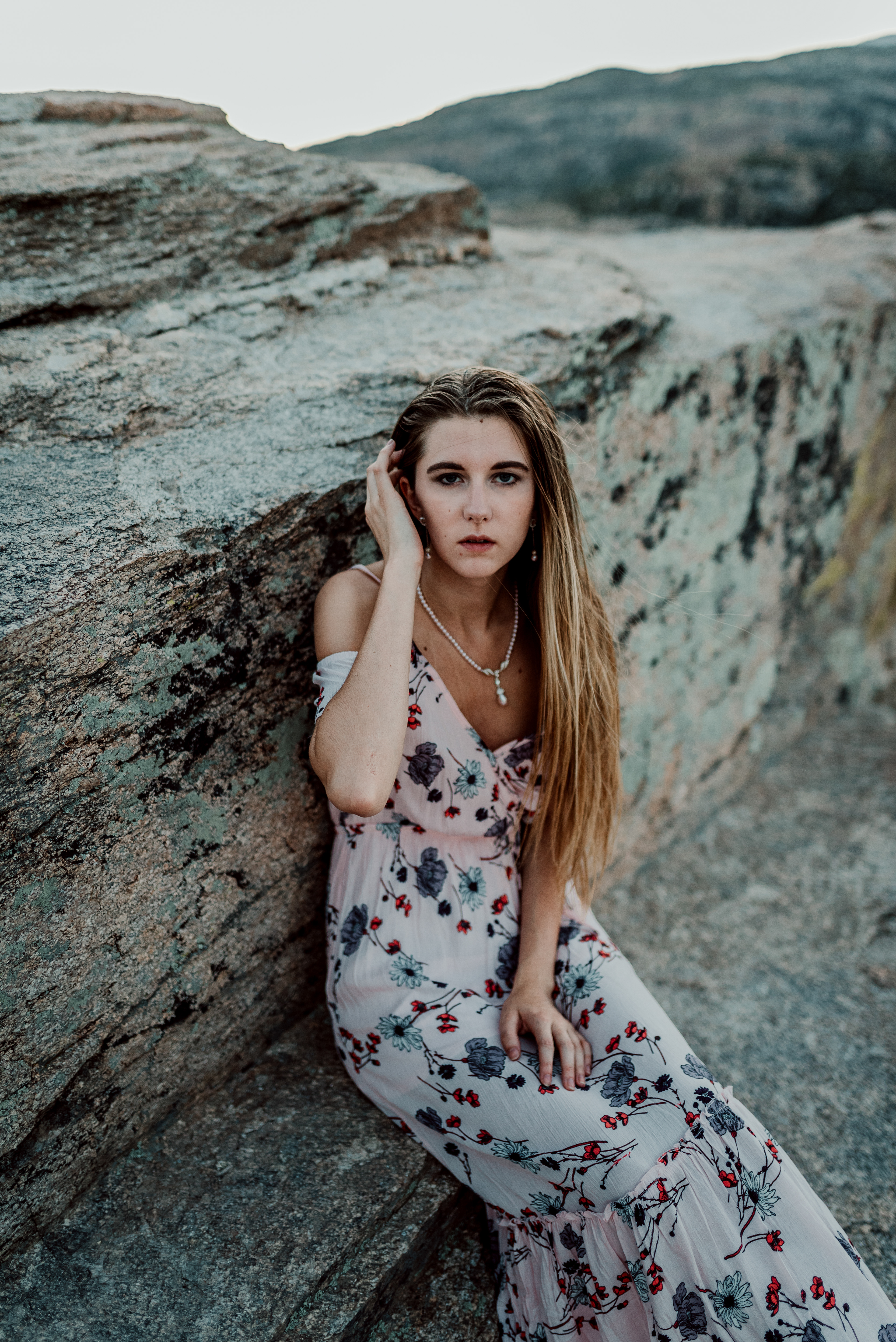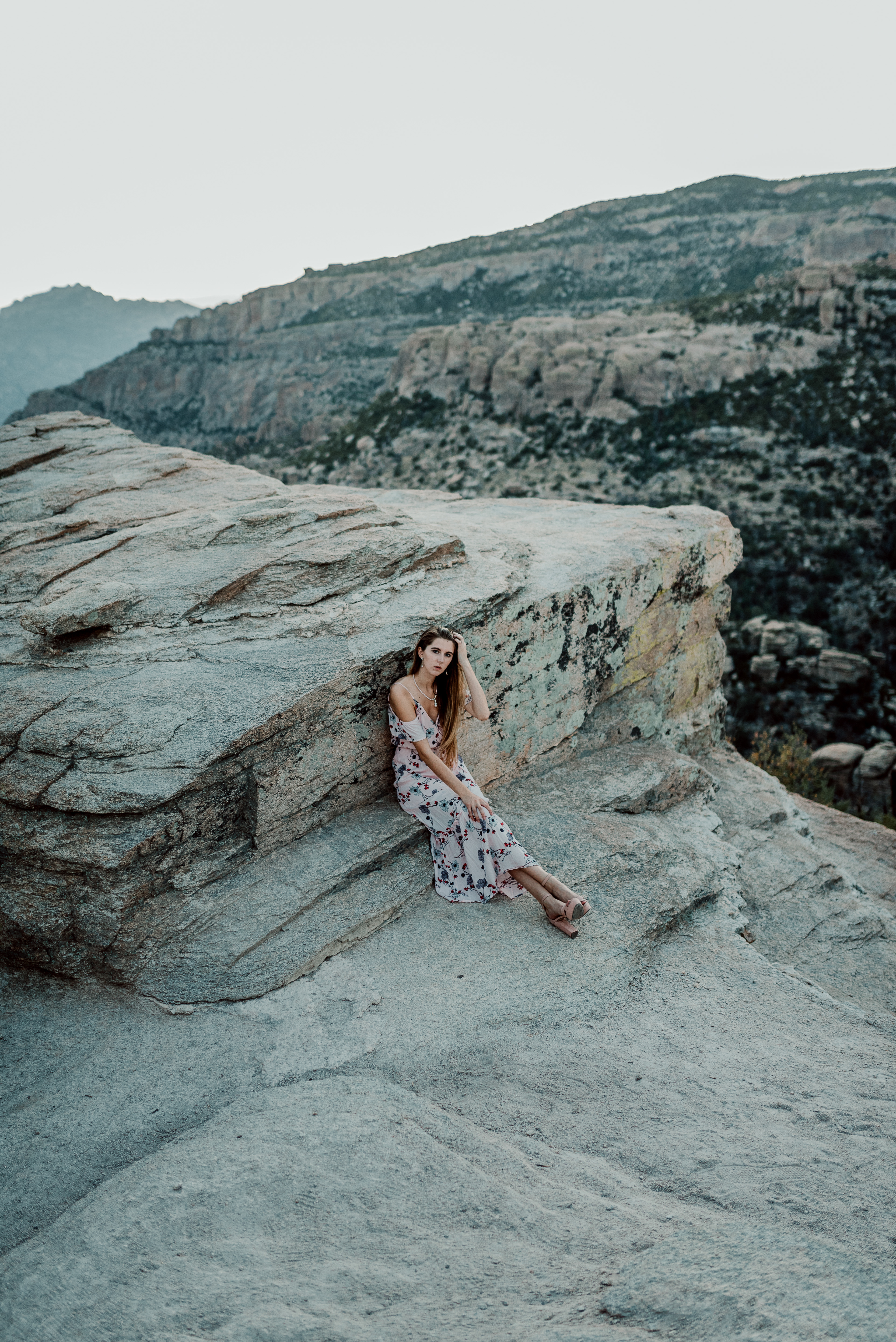 For the last look, we went with a pale pink floral, off the shoulder dress that I found on the clearance rack at Ross. It added a romantic and delicate element to our shoot that I just love! If you aren't yet, go follow Madelyn and her journey to LA to become an agency model who has one heck of a future ahead of her! 

Mountain Top Muse Model: Madelyn Stewart 
Want to head on an adventure!? I have several locations all over Arizona that are breathtaking and ready for your photo session! It's almost Fall, which means it's time for family photos, and preparing for Christmas gifts. A photo session makes an amazing gift for your loved one, parent, grandparent or friends. Contact me below to book your session.