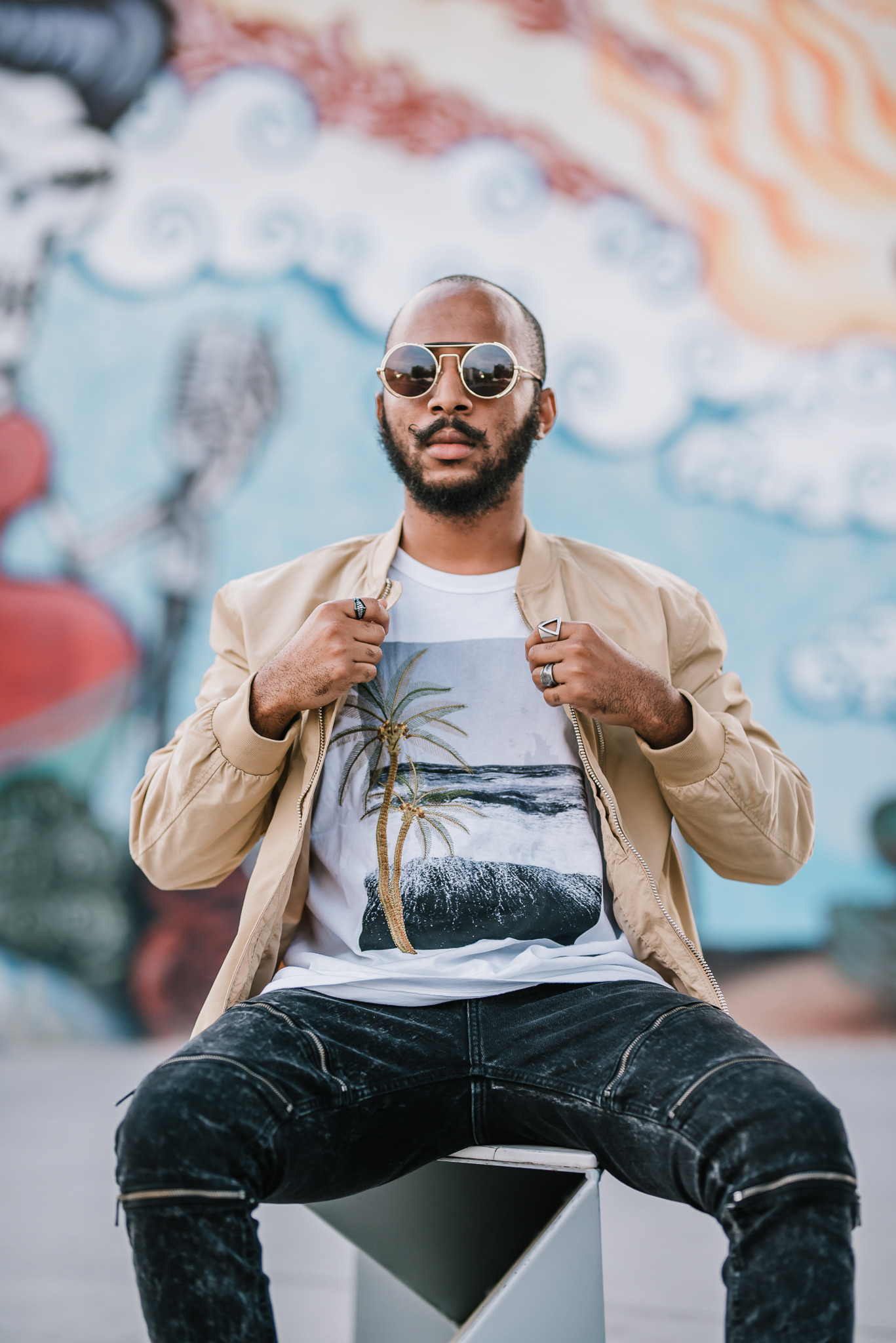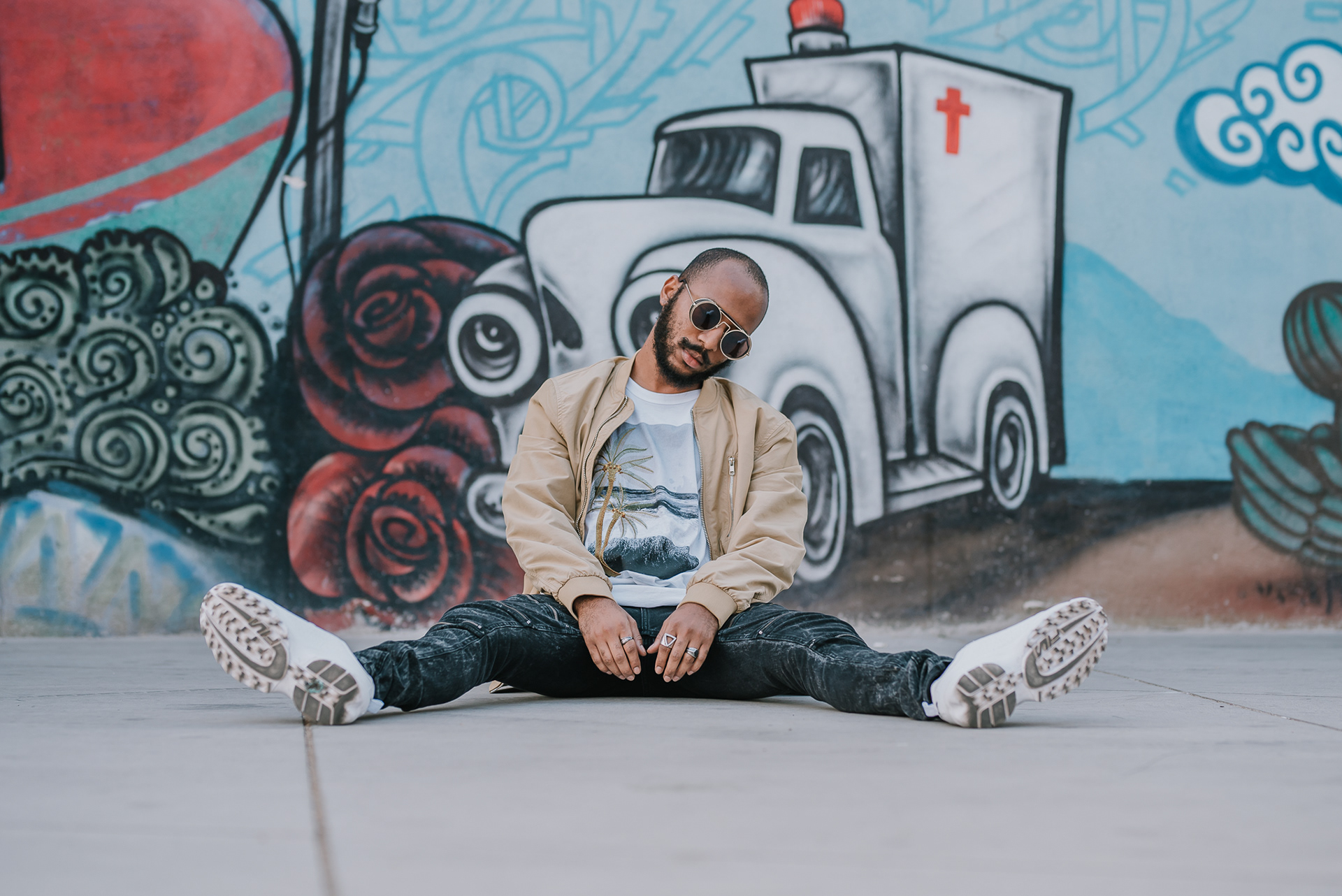 I finally got to check something off my photography bucket list! I photographed my first male model!! Meet Mr. Booger Jones. The Legend, the King of Poses!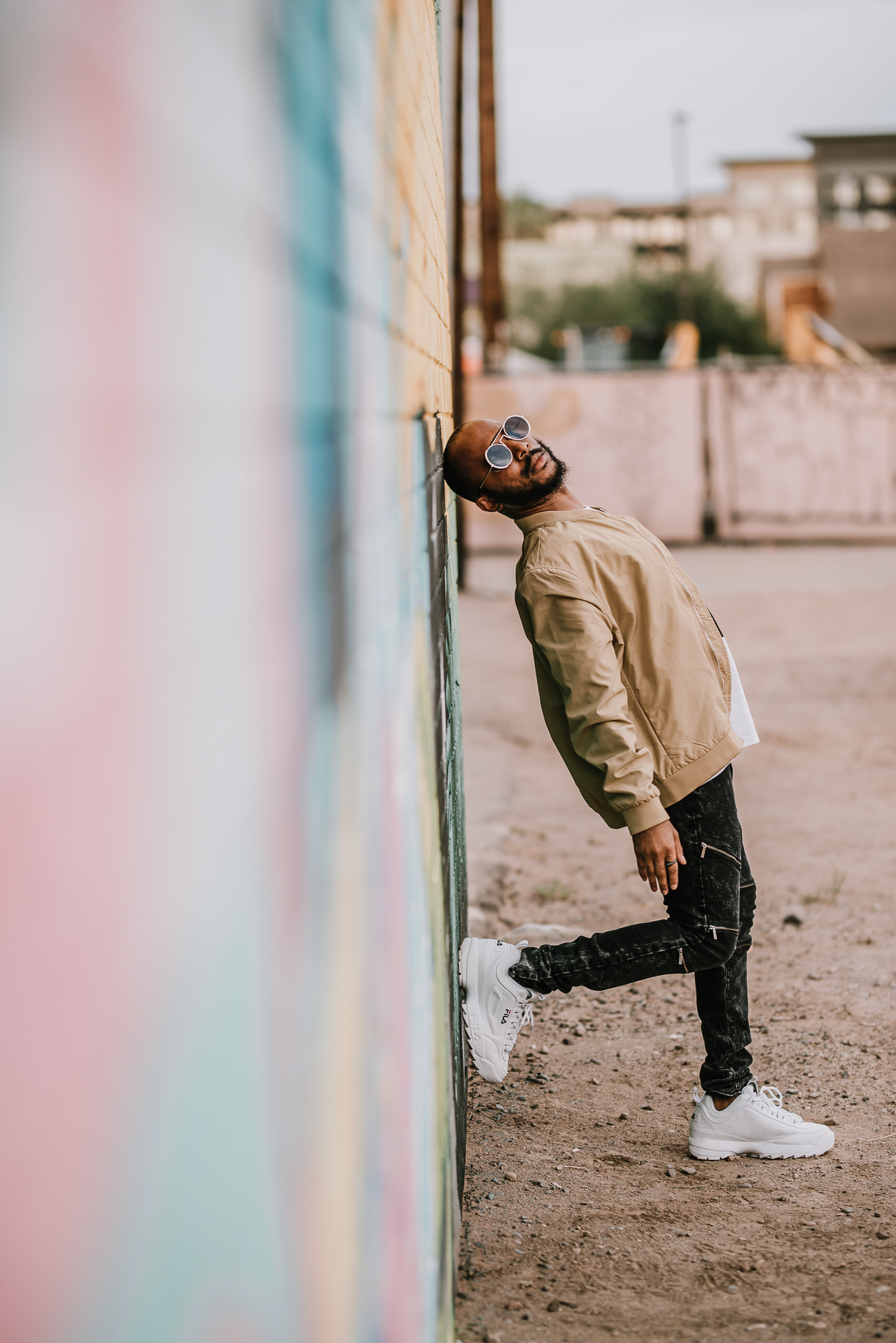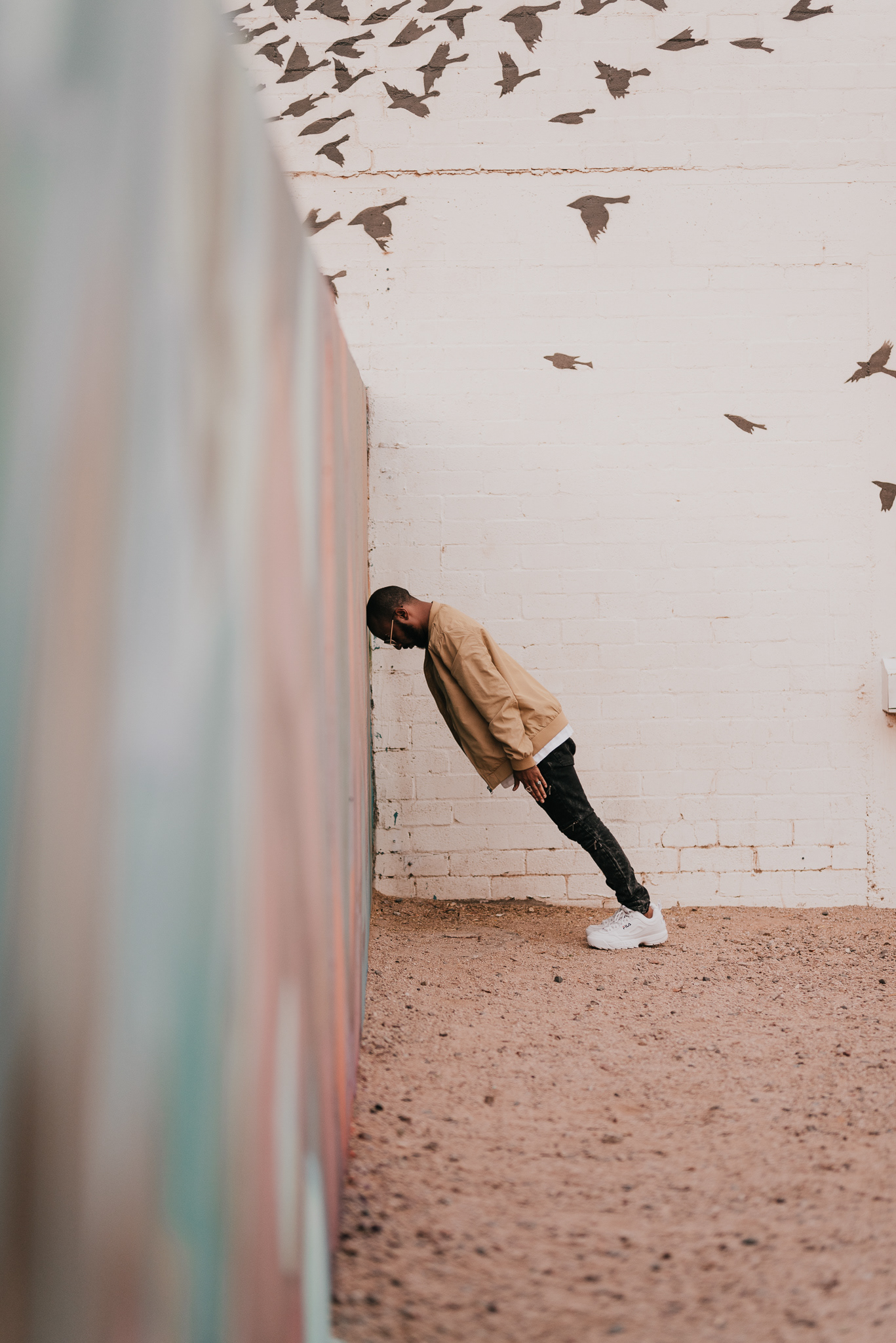 Right off the bat, Mr. Booger was slaying this session with endless amounts of creativity. He had so many poses ready, and was always pushing himself to find something new and fun. I had such a blast working with him, and we have already discussed our next session!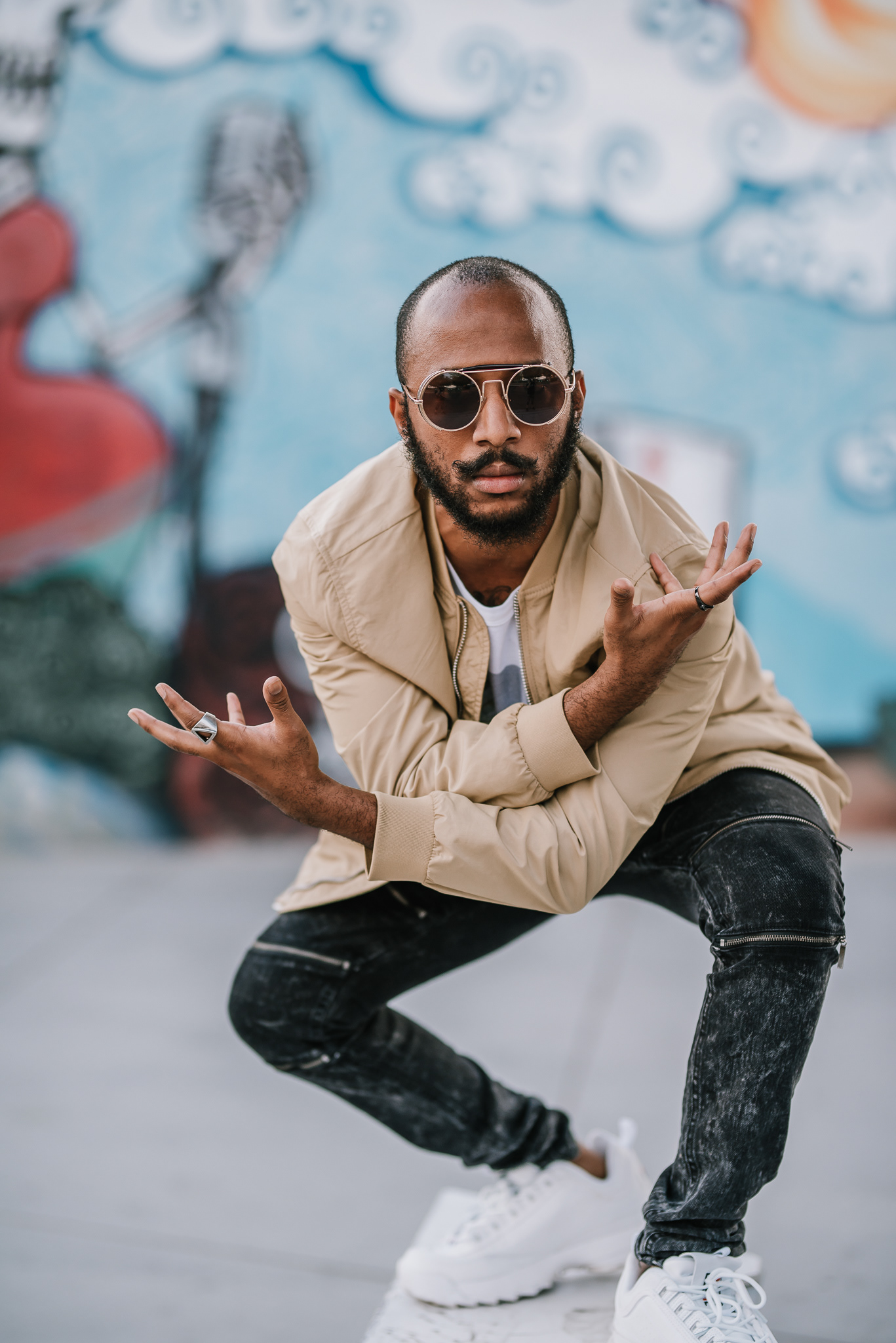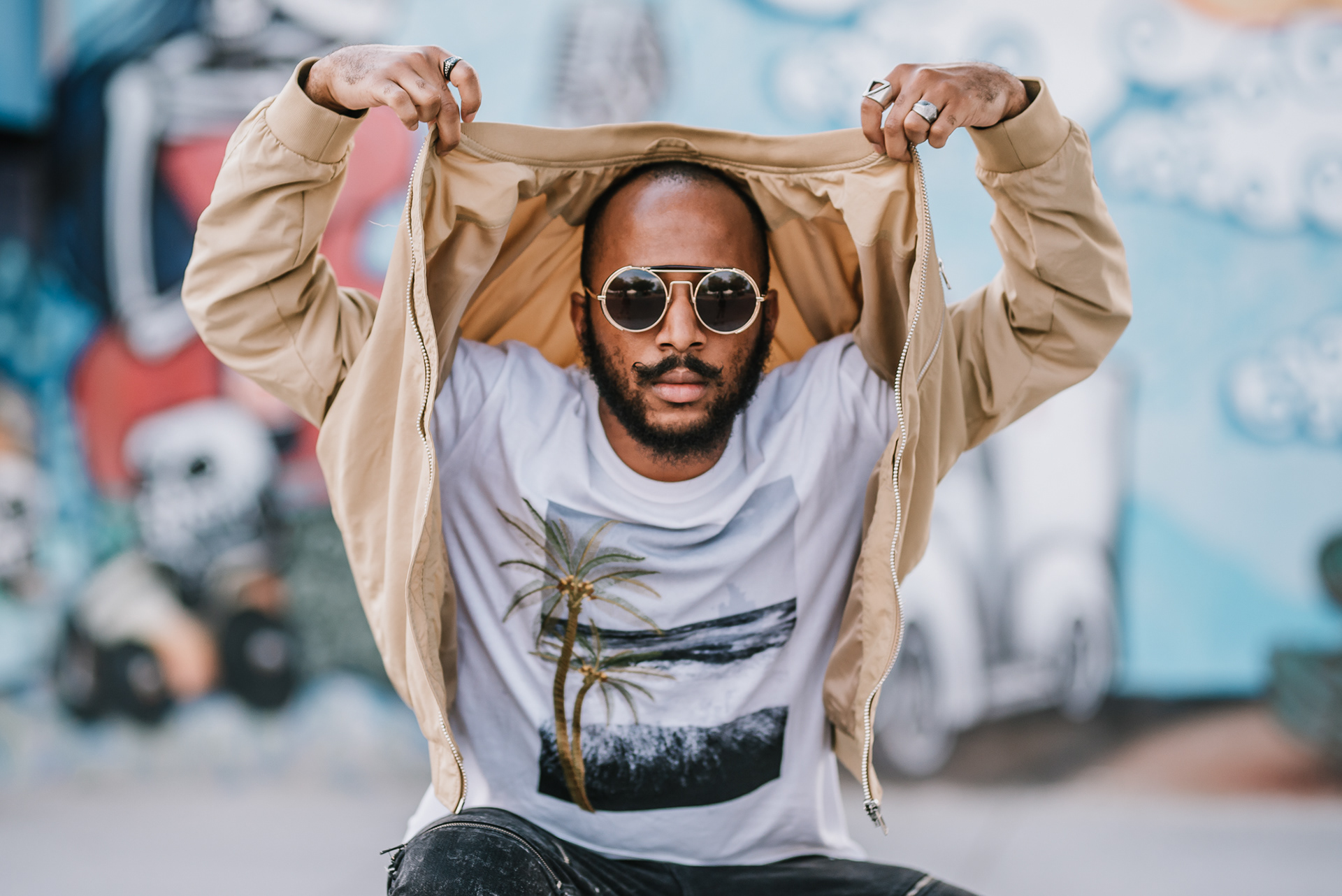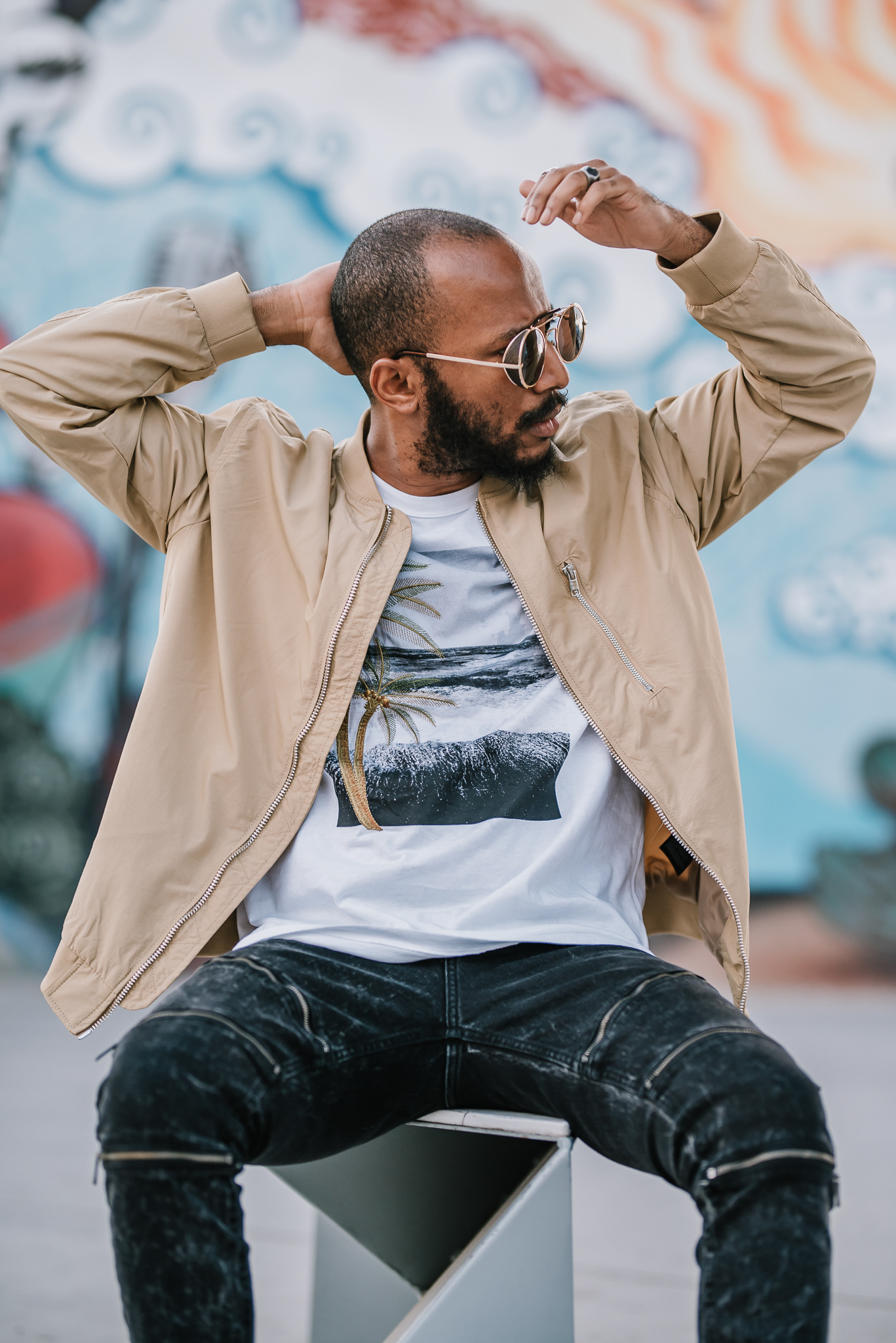 The graffiti murals in Downtown Phoenix are so eye catching. The bright colors, the detailed designs all act as a wonderful backdrop for portraits. The colors really pop against his mono-toned outfit.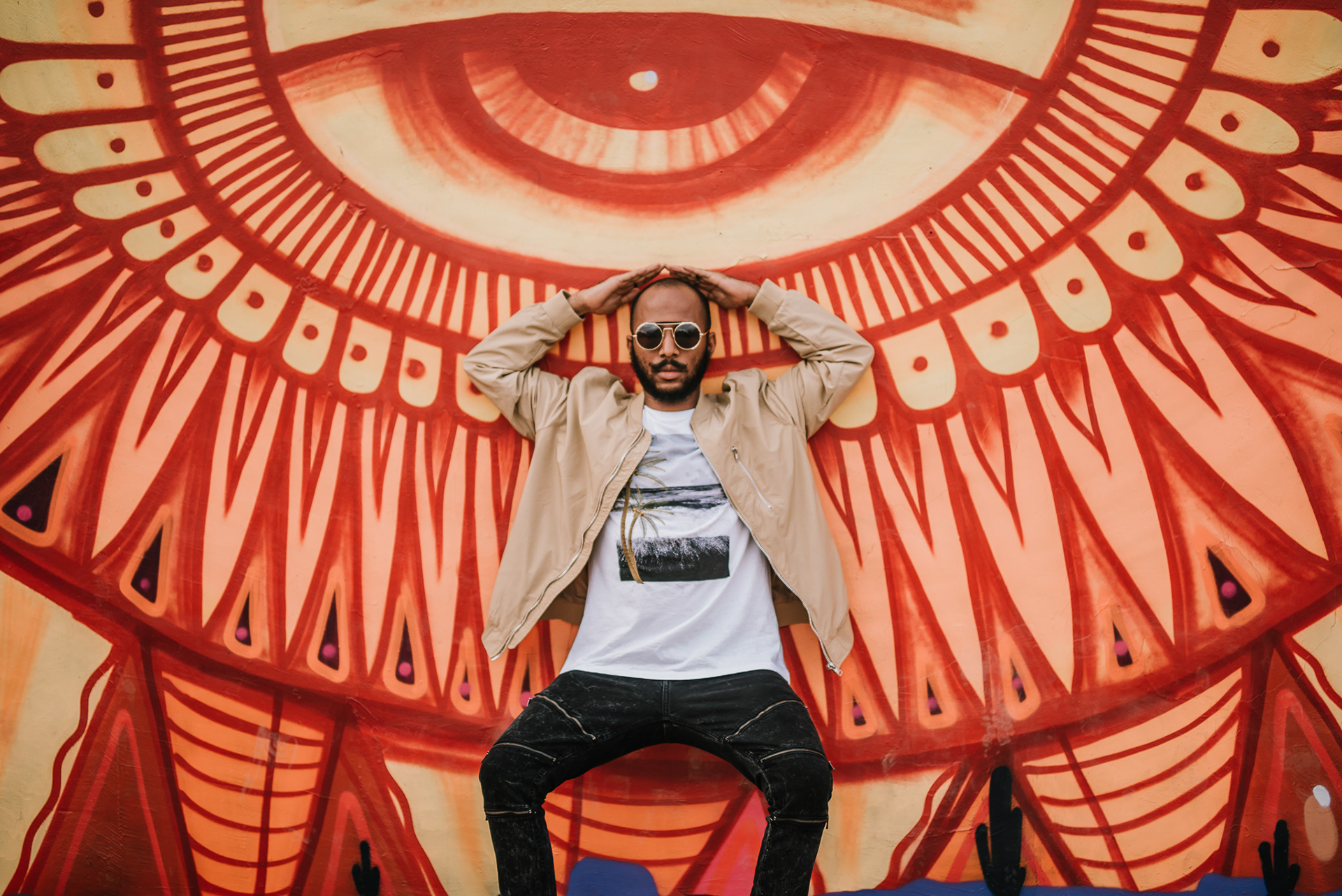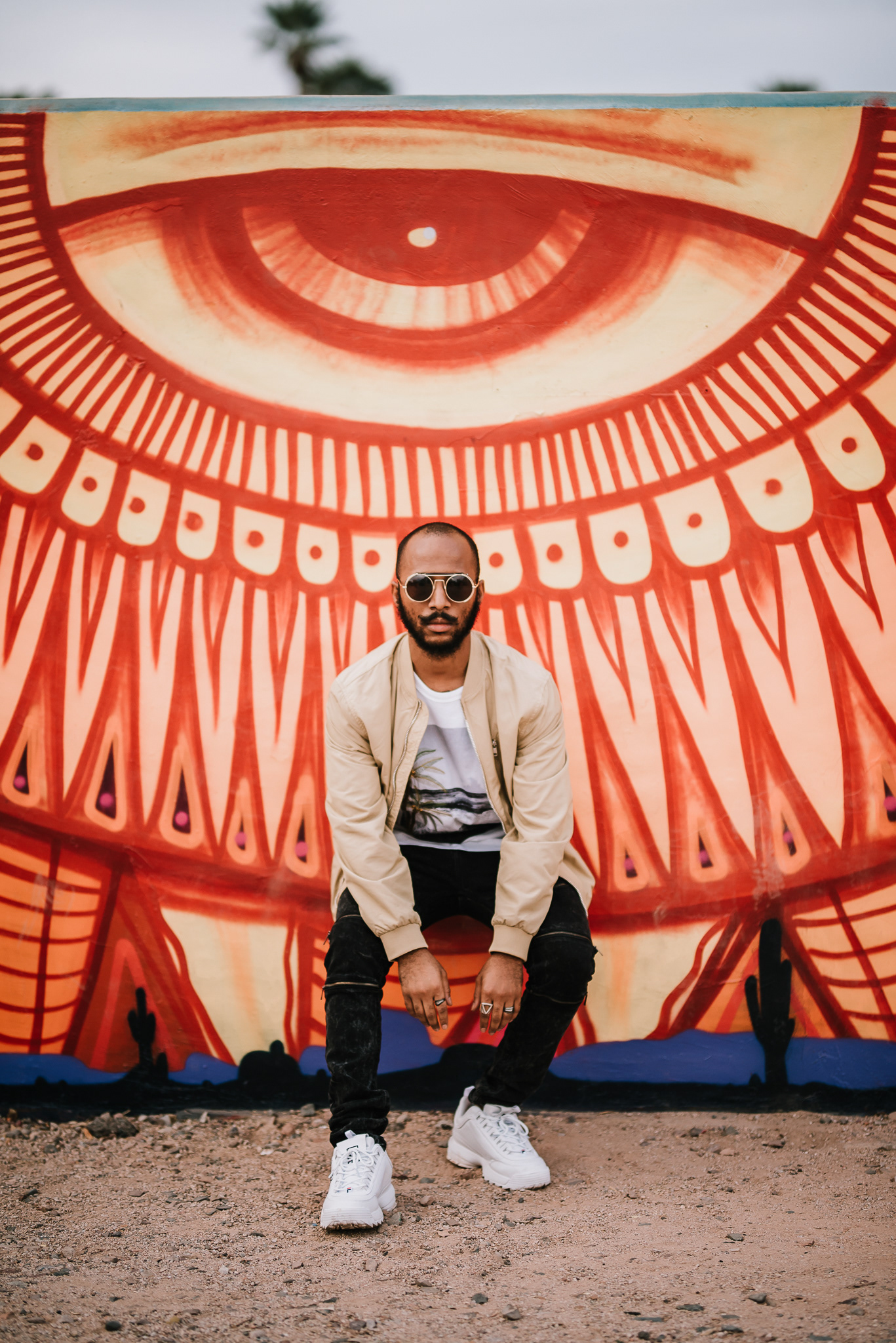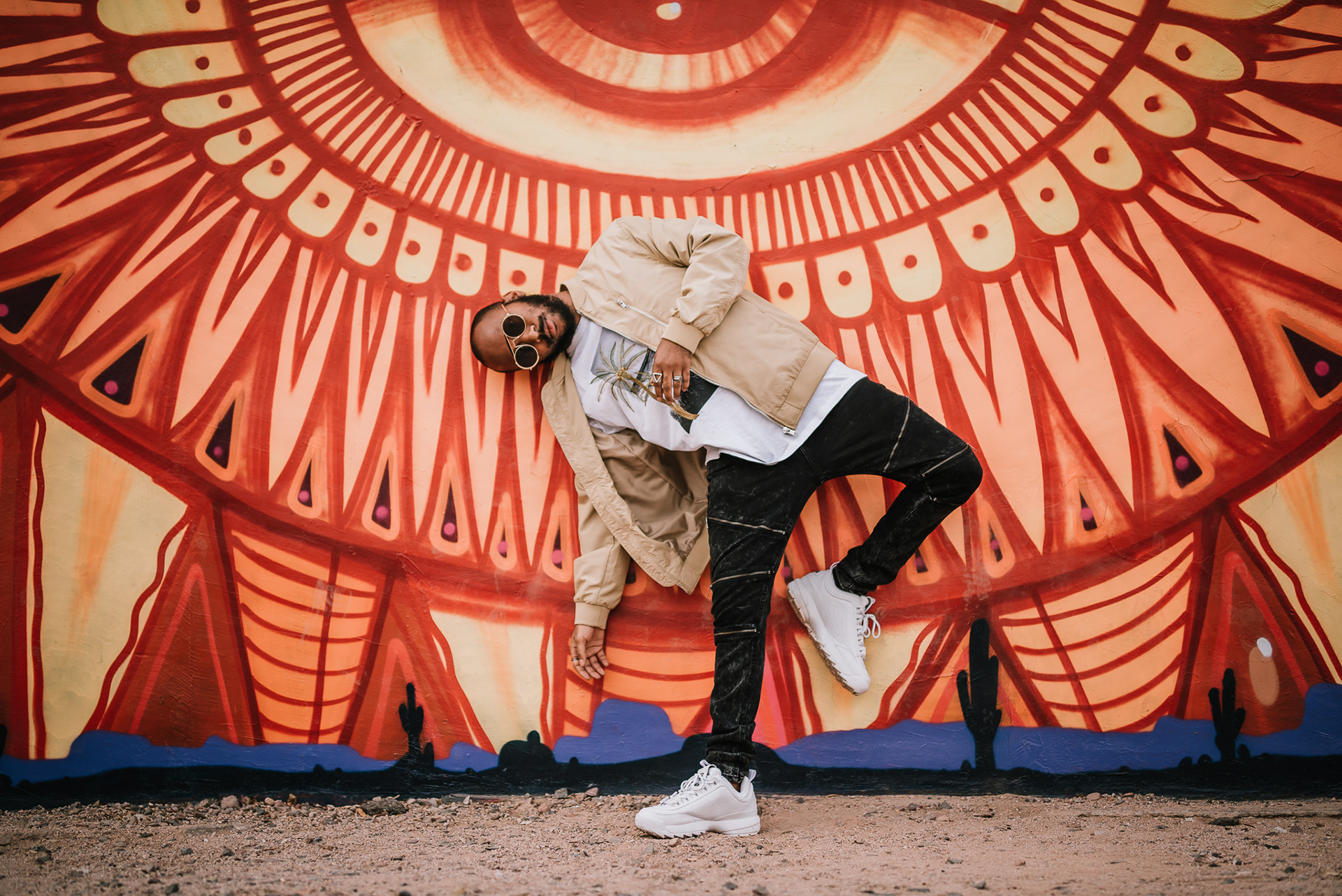 Mr. Booger's posing, and creativity really shines. He had an endless amount of pose ideas, and was always pushing himself to try something out of the box, which I just loved.