I first started showing an interest in photography in 2010 after my Mother bought my Father a Nikon d90 crop sensor DSLR camera with a kit lens. It was a present for his 60th Birthday, and had a special meaning behind it. Photography was a huge passion of my Father's, and I remember Ansel Adams photos framed and proudly displayed around our house growing up. He loved to photograph people, cars and architecture. My family fell on hard times, and my Father sold his photography equipment in order to help get us back on track. So my Mother had always wanted to buy him a new camera, as a thank you for selflessly sacrificing his passion. When he opened his present, he cried tears of pure joy.

After his Birthday, he spent the majority of his free time taking photos. We would go for walks and he started teaching me about how to use the camera, what all the buttons meant, and soon I was hooked. I started taking photos of my kids, and never looked back. My Dad was always so excited to go through the images I took and would offer me critiques and suggestions on how to better my photographs. It was our special time. I was hooked. It was like a light bulb turned on that I didn't even know existed. I have always been driven by creativity, but photography took it one step further. It touched my soul.

Here we are 8 years later and I finally made the jump and invested in professional photography gear. It wasn't cheap, but boy was it worth it!! I left Tempe Camera sobbing, the same tears of joy my Father shed. In that moment I totally understood why it meant so much to him, and I have been given an even deeper appreciation for the time we shared taking photos and talking shop. Sadly, my Father tragically passed away in 2011, but photography has always kept our connection alive. I know he is proud, and is cheering me on still. He is the reason I am so passionate about always learning and growing, and pushing myself. 

Since I got my new camera gear, I decided I needed to make my first official shoot with it be epic. So I messaged my favorite dancer, and started planning. I chose the Tempe Center for the Arts because it has incredible architecture with modern lines, pops of color, and a jaw dropping infinity pool that extends out toward Tempe Town Lake. The huge floor to ceiling windows reflect the beautiful blue sky and give off hints of the glowing neon signs within. There is also a massive suspension bridge that makes for a wonderful photo op as well. I caught a plane preparing to land at Phoenix Sky Harbor Airport. Which made for a fun photo op.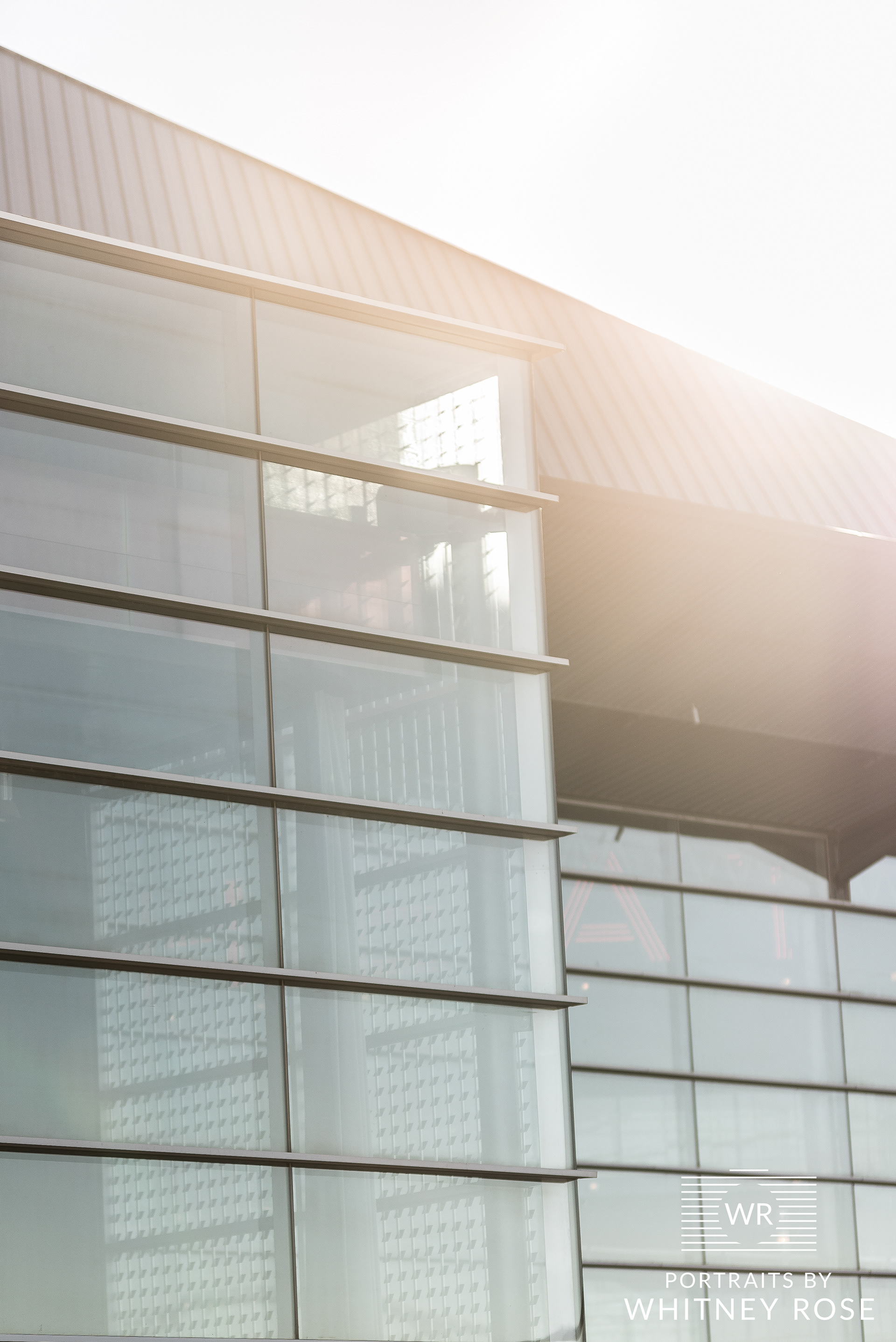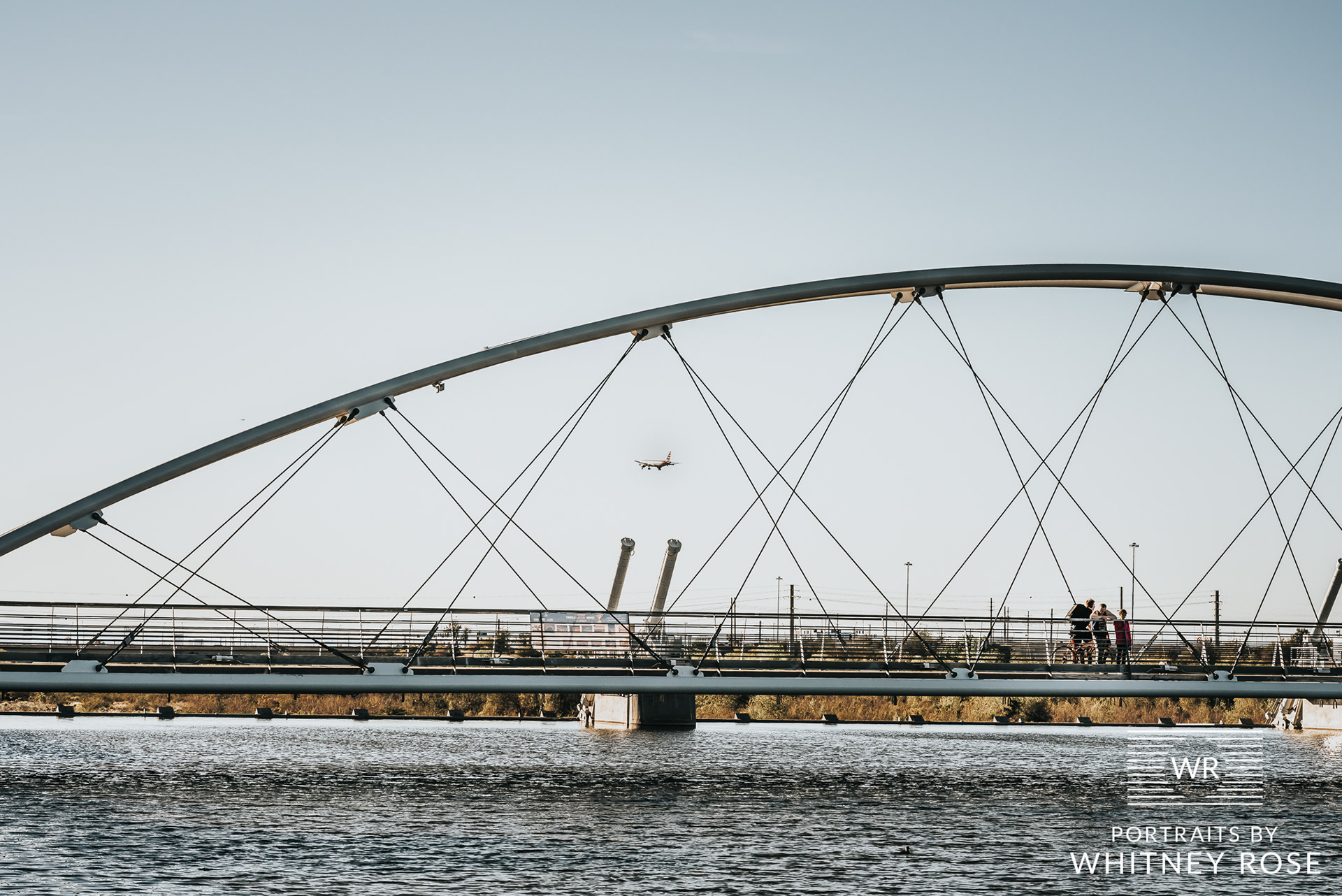 Dance, like photography, is also something very dear to my heart. I grew up dancing, singing, and acting. I ended up moving to Las Vegas after high school, and was cast in "The Show in the Sky" at the Rio Hotel & Casino. At just 19 years old, I was suddenly living the life of a Las Vegas Showgirl, and no, it was nothing like the movie "Showgirls" haha. Dancing is a part of me, just as photography is. It is an extension of my soul, my passions and my deep love for the arts. So combining the two is absolute bliss. It fills my heart, and makes me very happy.

I have had the great pleasure of photographing Sami before, and as always she was perfection. We decided to mix things up and add in street wear into our shoot, instead of the typical dance clothes.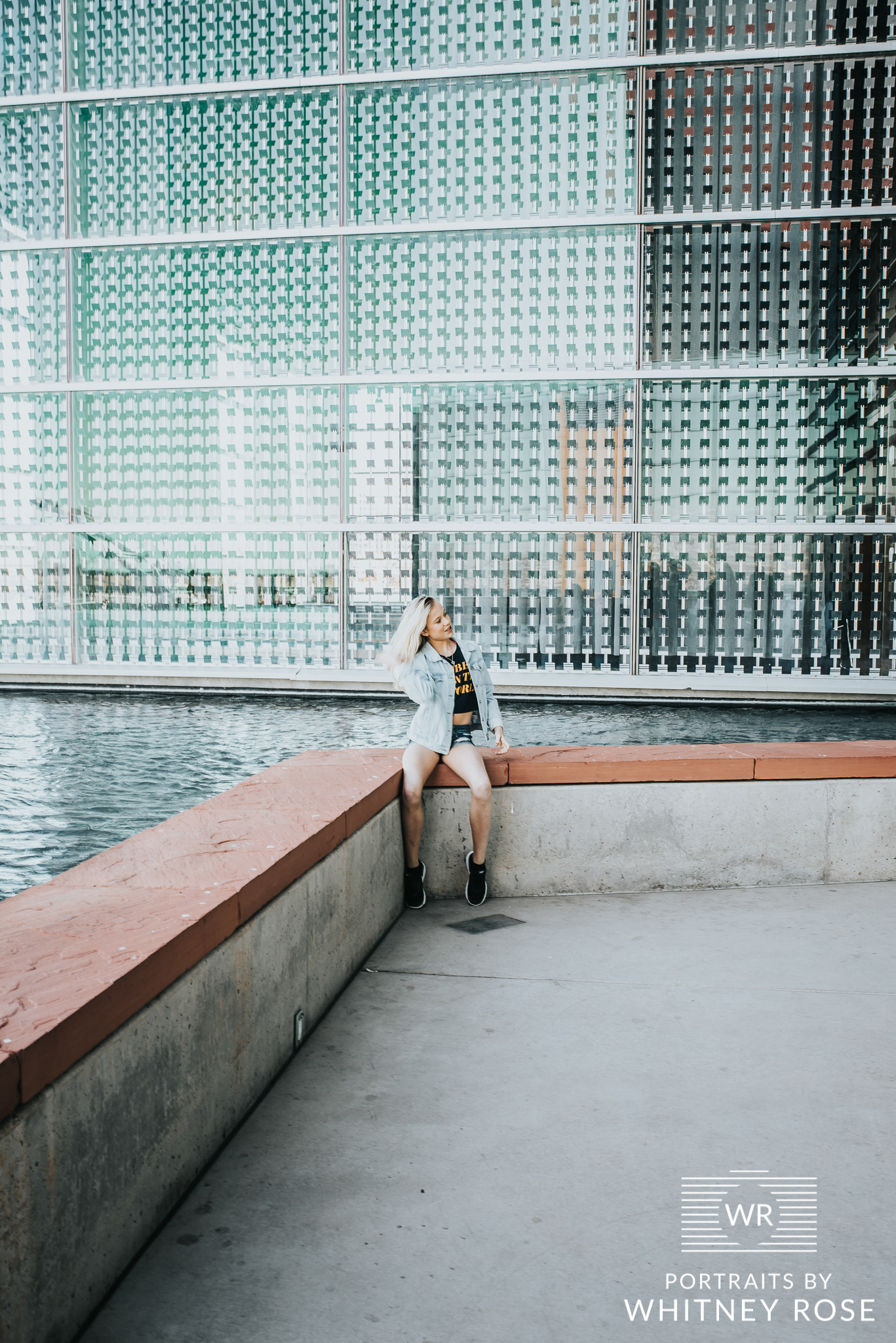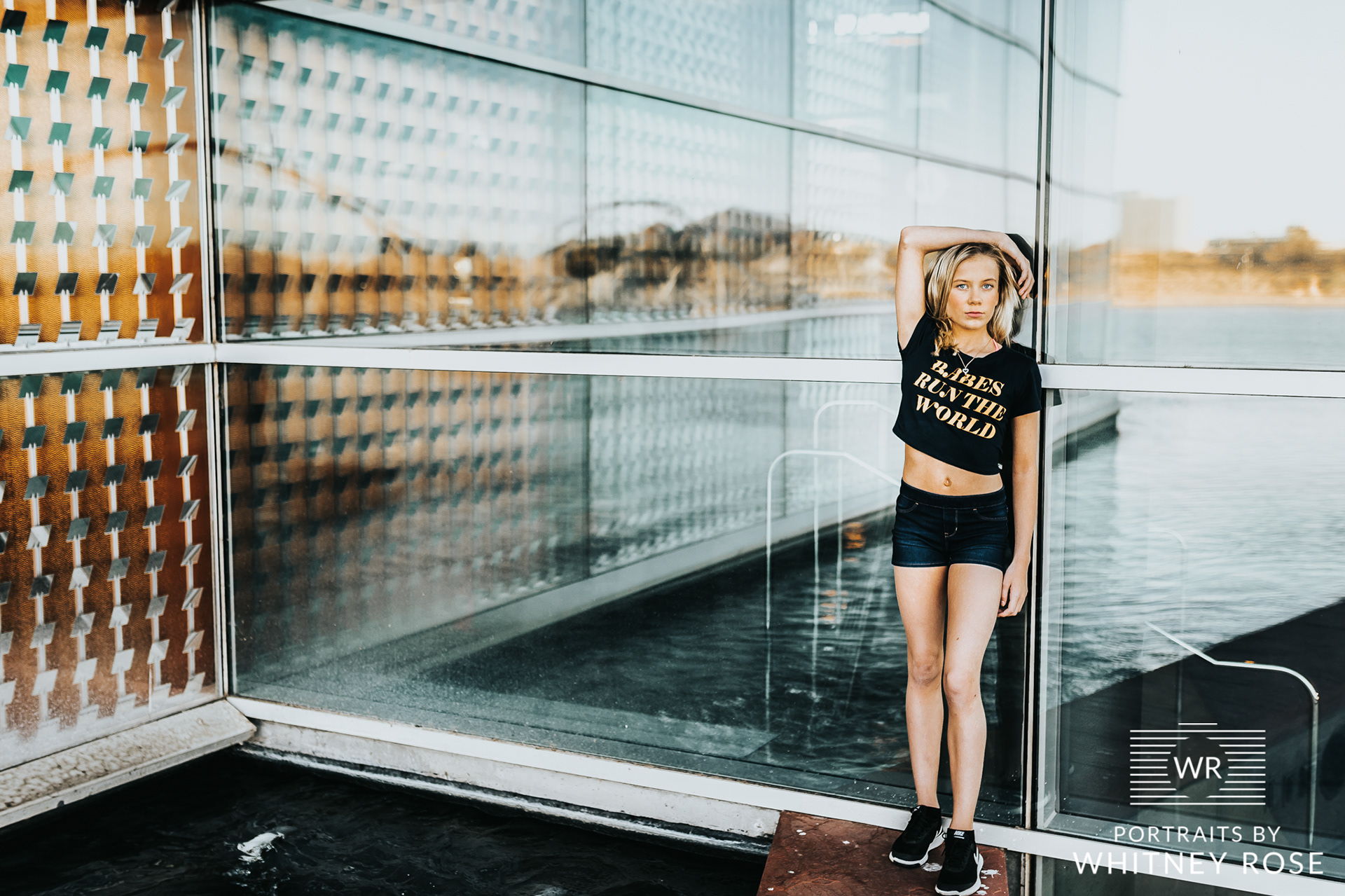 Prisms are very popular right now, and I wanted to add a little extra flare into this session. So, I knew I wanted to use one, but I didn't own one, so I decided to bring an old DVD with me, and I just started to play with it. I wasn't sure what to expect, but boy was I pleasantly surprised at the outcome. Have some old CD's and DVD's lying around? Pack them in your bag and take them to a shoot! I promise you won't be disappointed!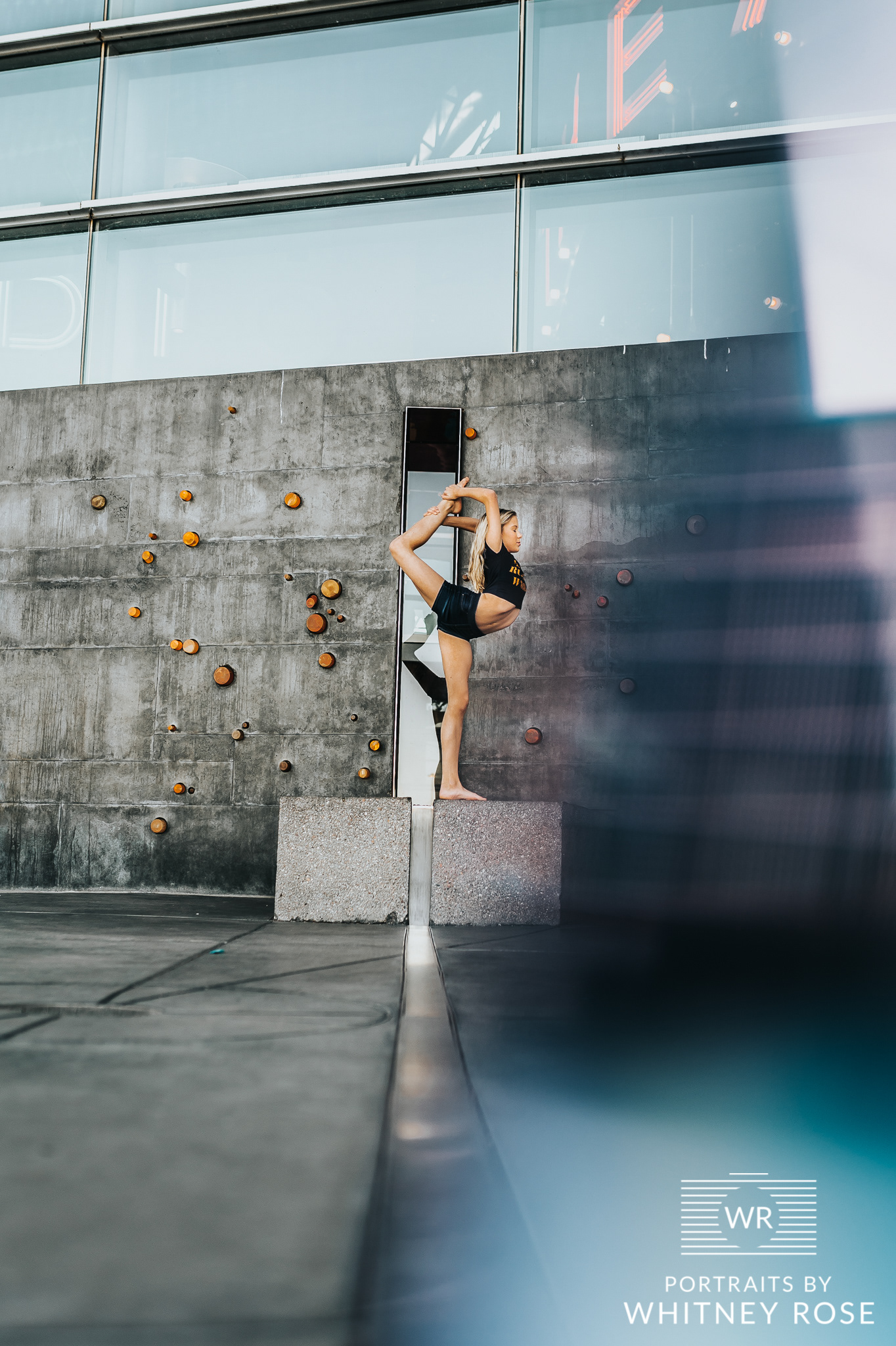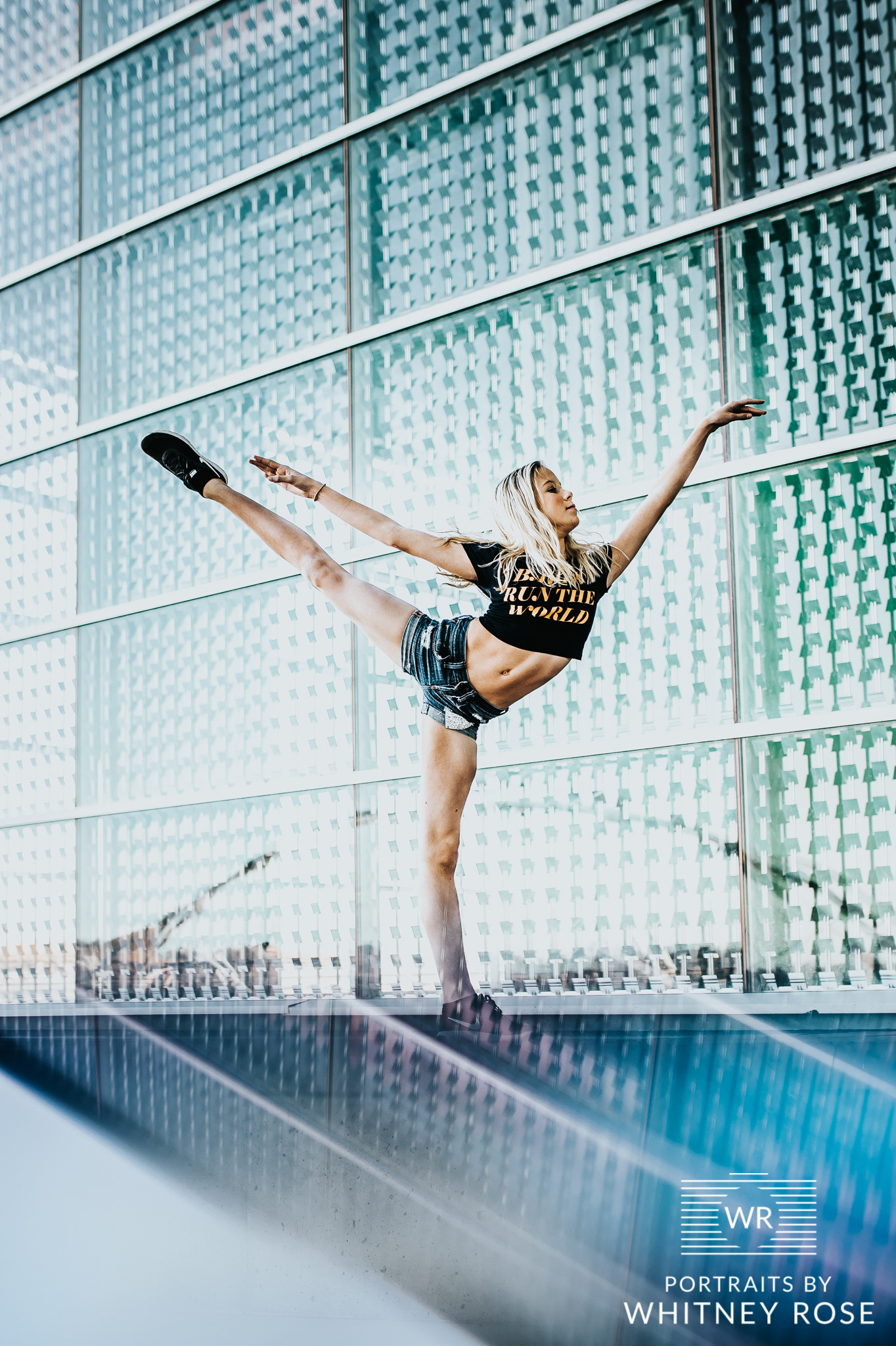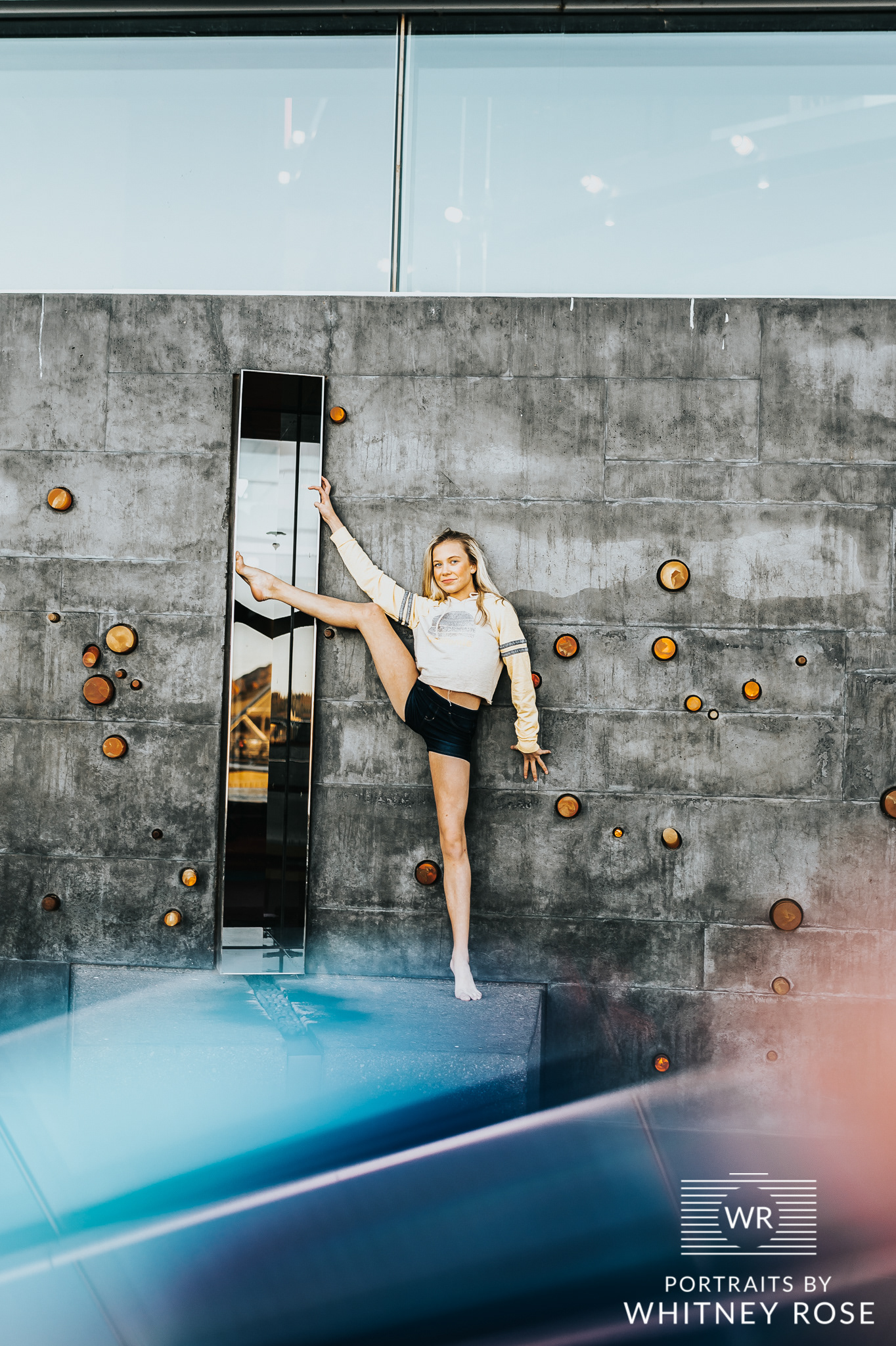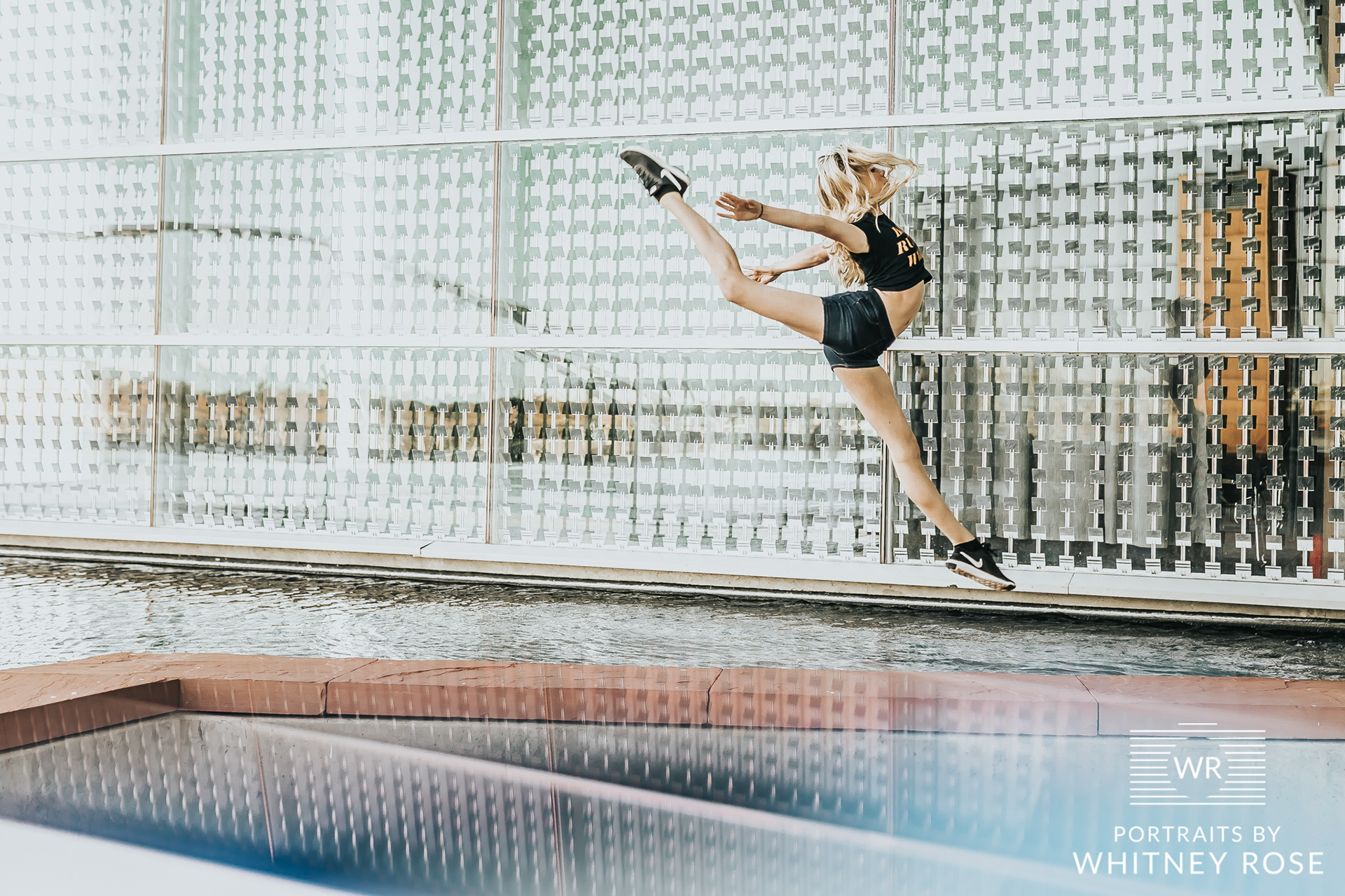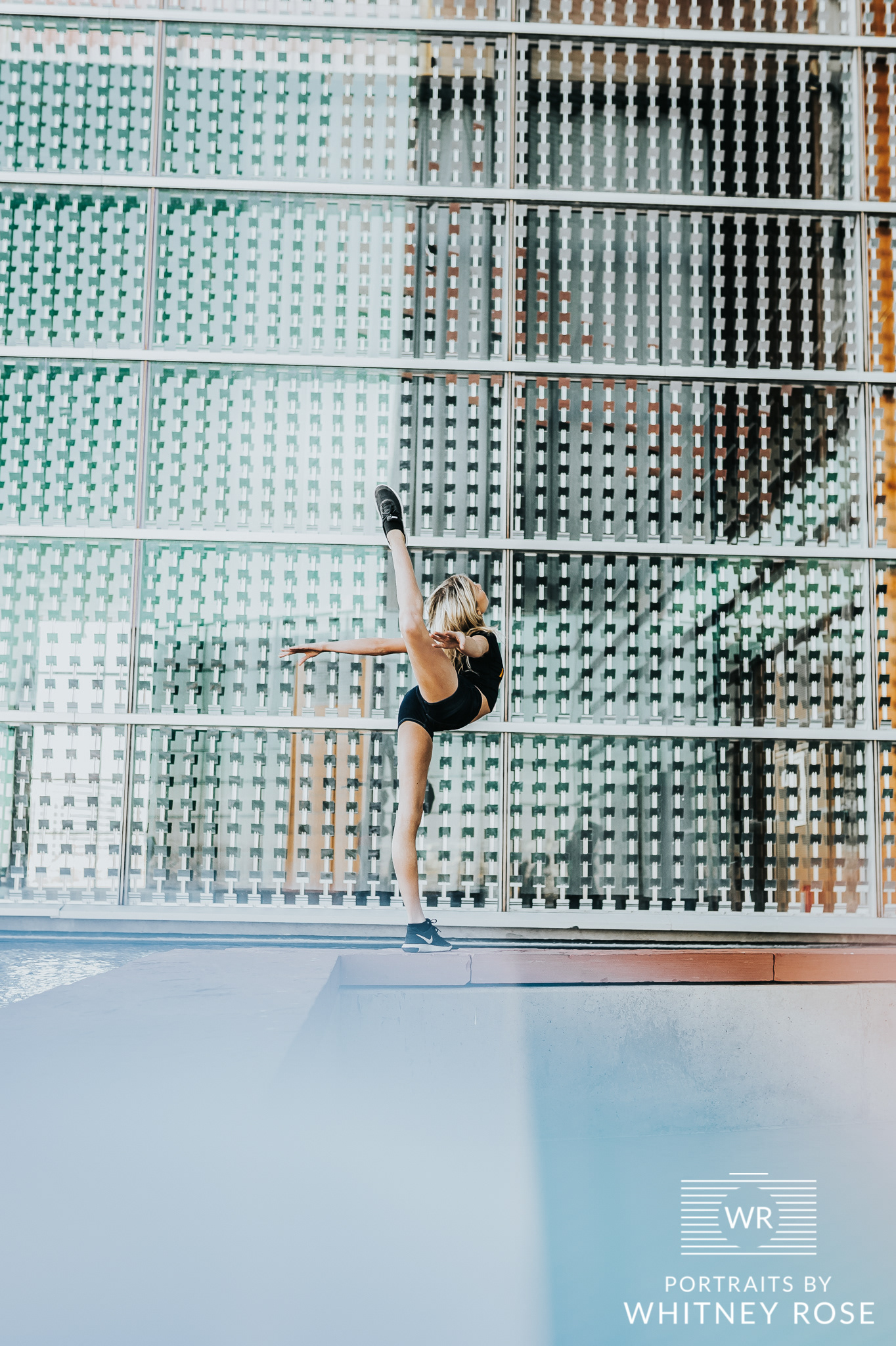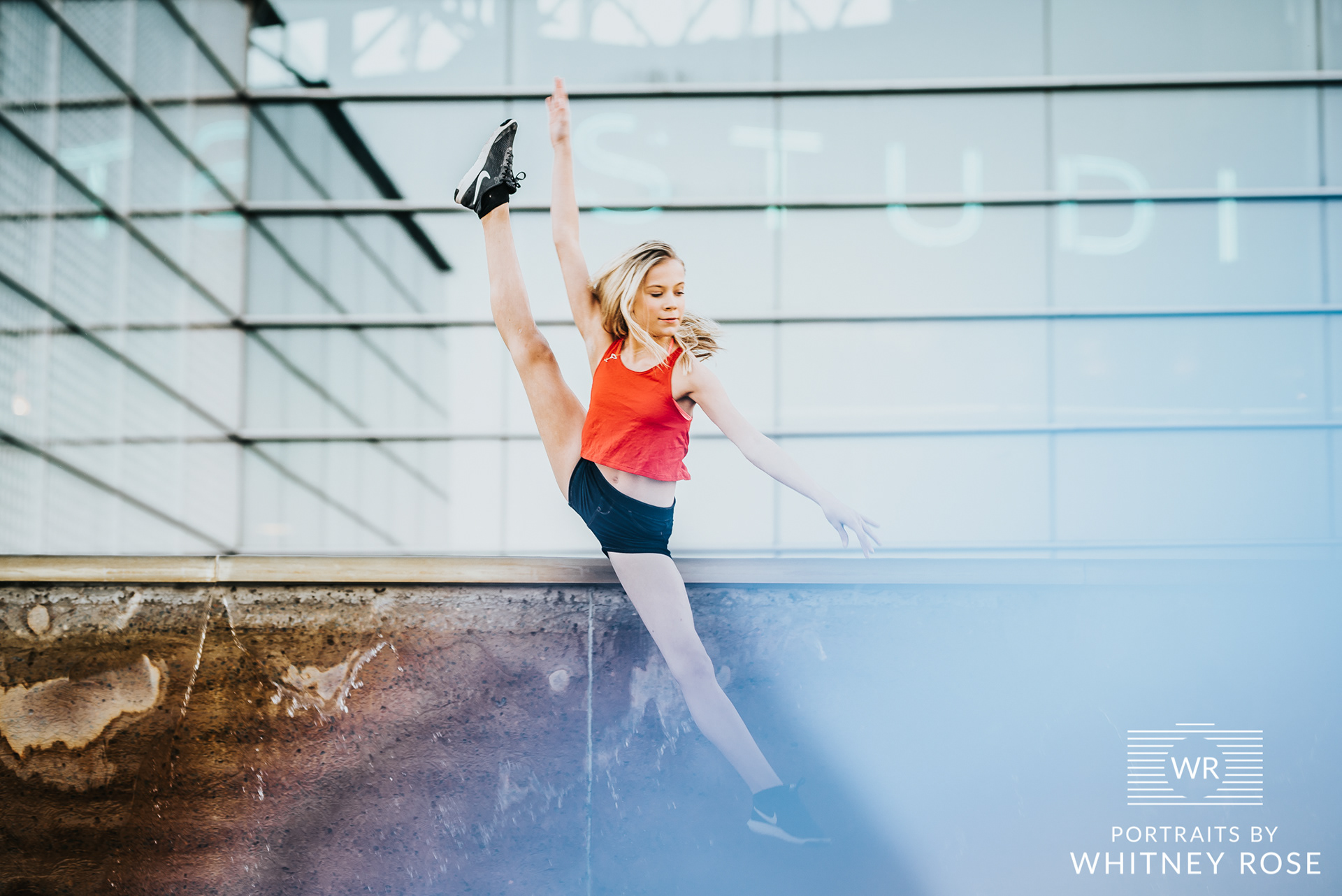 I must give major props to this young lady, as it was very cold and windy, and she didn't complain once. Each time I asked her to pose, leap, etc, she did without hesitance and made it look completely effortless. She is a true master at her craft, and is so much fun to photograph. Sadly, she is moving back to Ohio soon, but her Mom assured me they would be back to visit. So I hope to continue our shoots in the future. Watching her grow the past few years has been amazing, and I know she is destine for amazing things.