A few weeks ago I made the leap and upgraded my camera gear. I bought an amazing Nikon full frame camera and two incredible lenses. I honestly didn't know what to expect, as I have been using a crop sensor for the past  8 years. But, holy guacamole, I couldn't be happier with my purchases. I also bought 
Fractal Filters
. Fractal what?!?
Fractal Filters
are these incredibly clever, round, glass prismatic filters that act a supplemental tool to add vivid reflective rainbows and other fun effects. They are the first "shoot through" prismatic filters that allow you to hold them directly over your lens and shoot through the glass without loss of clarity. They come in a set of 3, and arrived in a padded case that includes a handy shoulder strap for easy carrying. Perfect if you don't have room in your camera bag or want to bring them along on a hike or adventure, and it makes them easy to access and insures they are protected.
Nikk Wong
, the creator of 
Fractal Filters
, started out by doing a Kickstarter campaign. As a photographer himself, he wanted to create the ultimate prismatic filter for photographers and videographers. The reason I decided to buy
Fractal Filters
was because Nikk had created a genius reflective aluminum handle with finger holes so you can steadily hold them in front of your lens without needing to touch the patented PrismaLed optical glass. You can even use the finger holes to mount them to your camera with an adapter! If you've held a triangular prism, you know the woes of fingerprints and the difficulty trying to hold it steady. I have tremors in my hands, and welcome all the stability I can get! So when I saw that they included this feature, I was sold! Boy am I glad I finally pulled the trigger and bought them. They are my new favorite addition to my portrait photography. The creative possibilities are endless, and as an artist, that is pure heaven.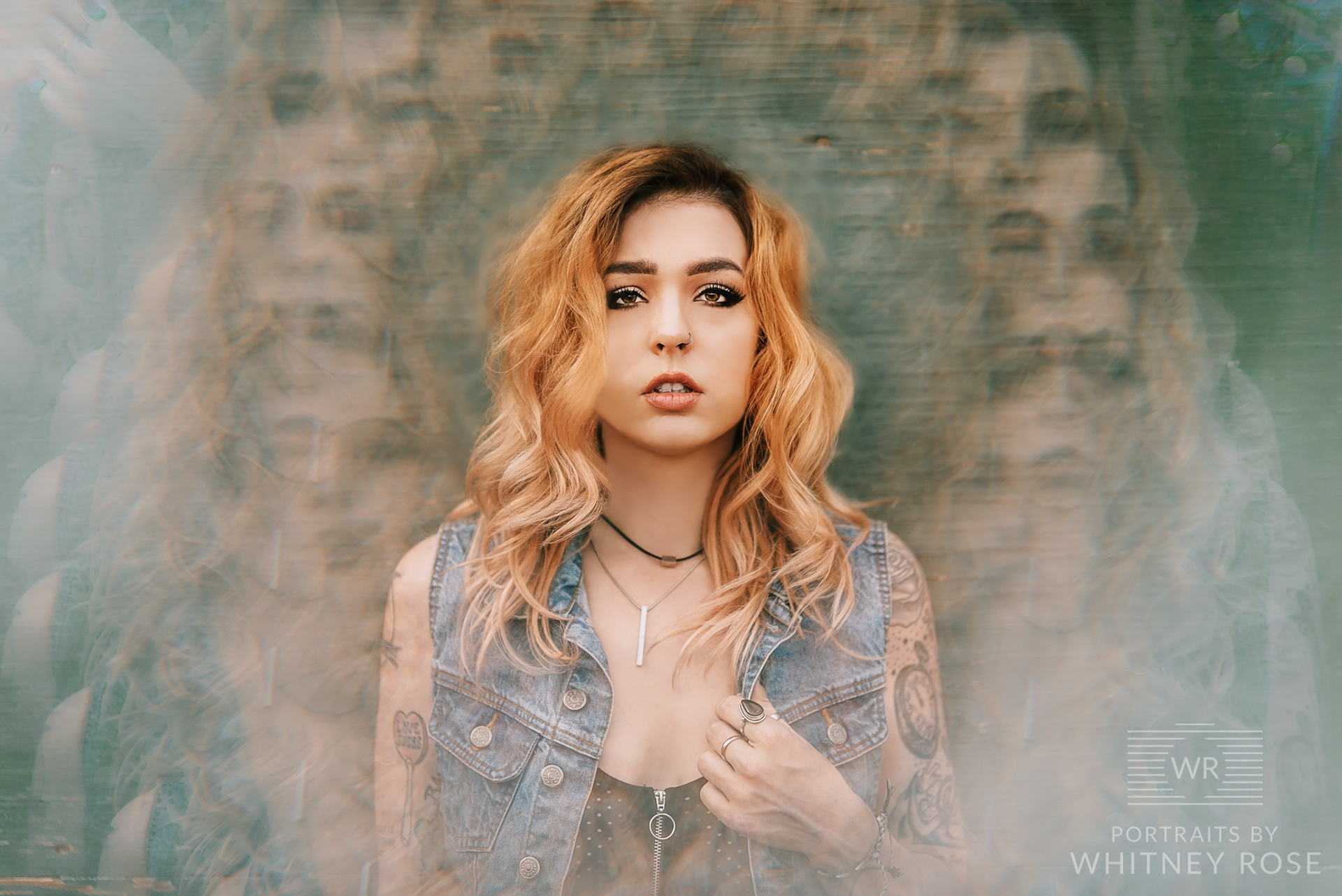 This is actually the outfit the model showed up in, and I loved it so much that I made her take a few snaps in it before we got down to business. She is quite the stylist herself, and always comes full of outfits ideas. It really is showcased in this series, and I love it!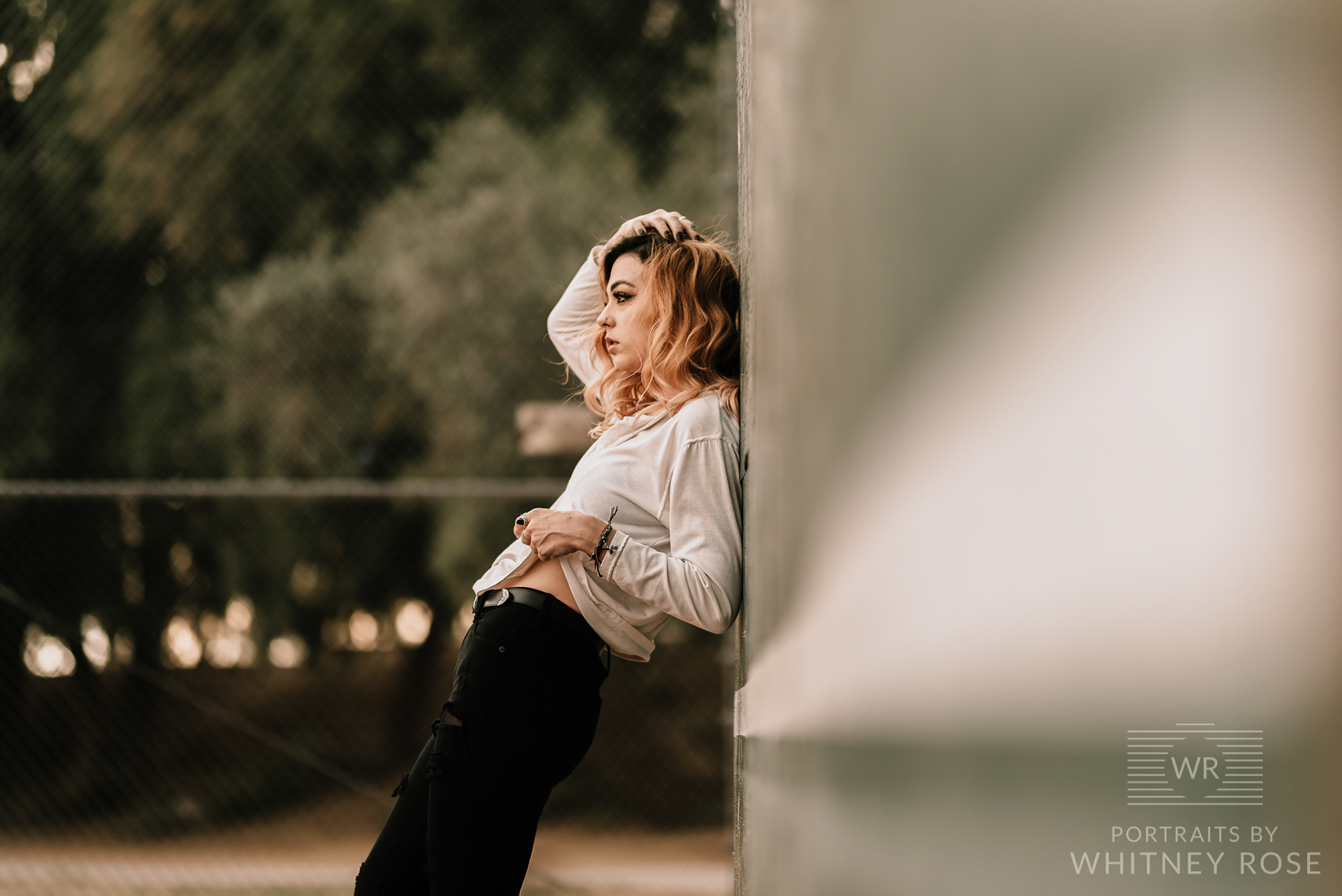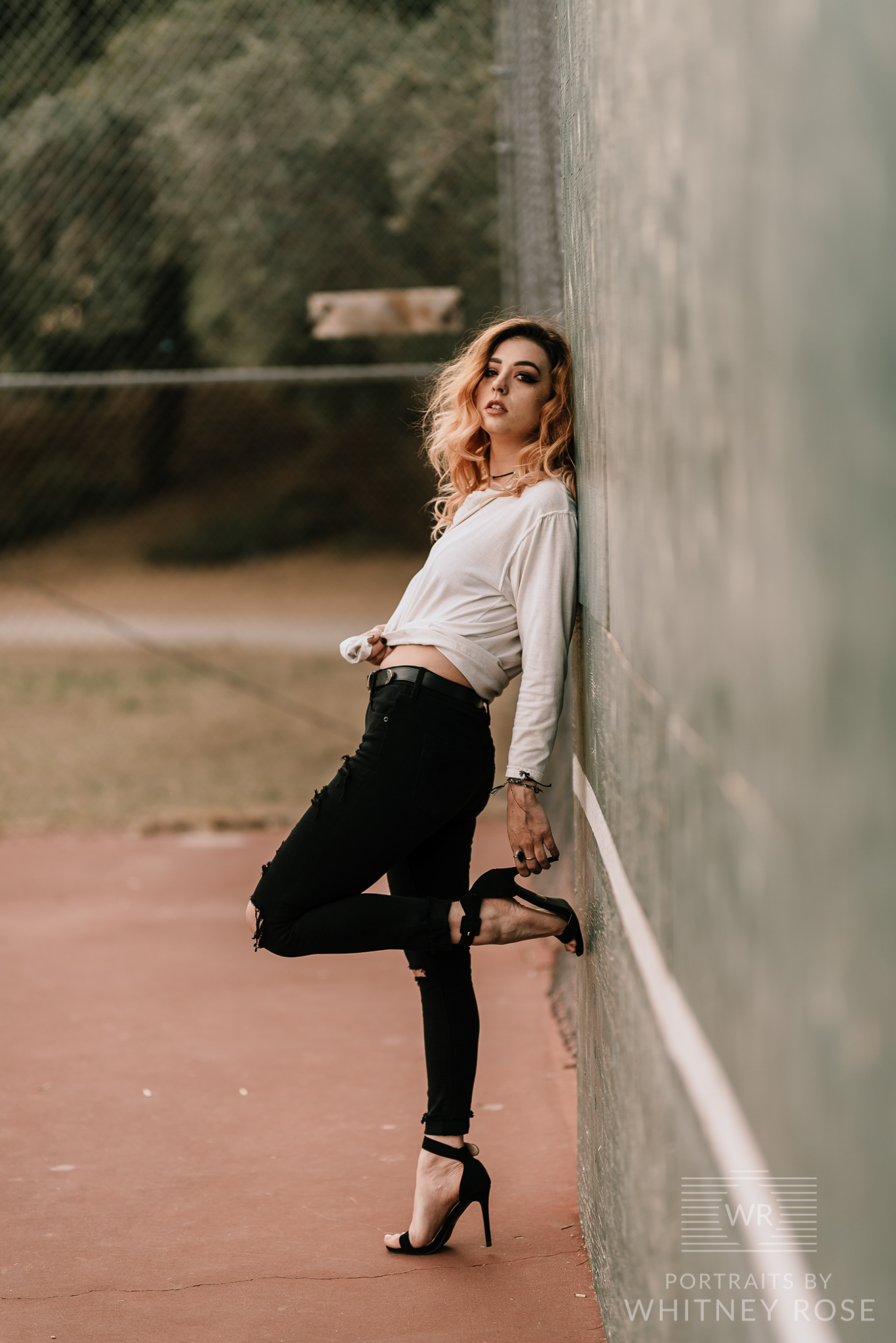 Once I got my new gear, and my new Fractal Filters, I immediately contacted Shawnna, an amazing model I had worked with prior.  For weeks we plotted and planned to shoot at an amazing old clay tennis court beside a mountain by the church I got married at. We went just before sunset, at what photographers love to call golden hour and were the only ones there! So we threw on some music and got to work, and what came from it was magic. The light, the wardrobe, the hair and make up, the location. Everything was just as I pictured in my head and my creative juices began to flow the second we arrived. This will go down as one of my favorite shoots to date. I find myself going back and looking through the images often and it makes me soul so happy. A personal project that came from my heart and soul.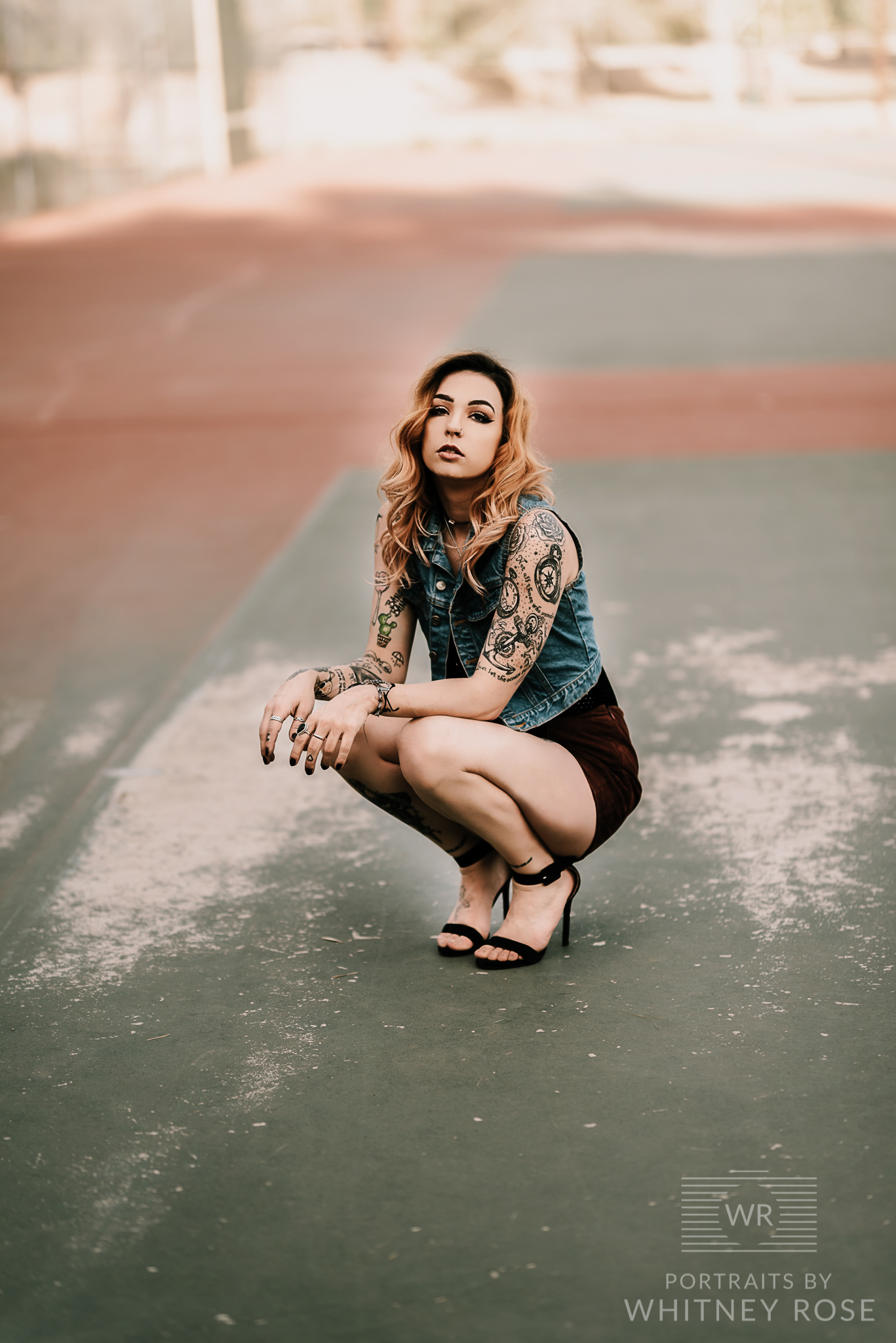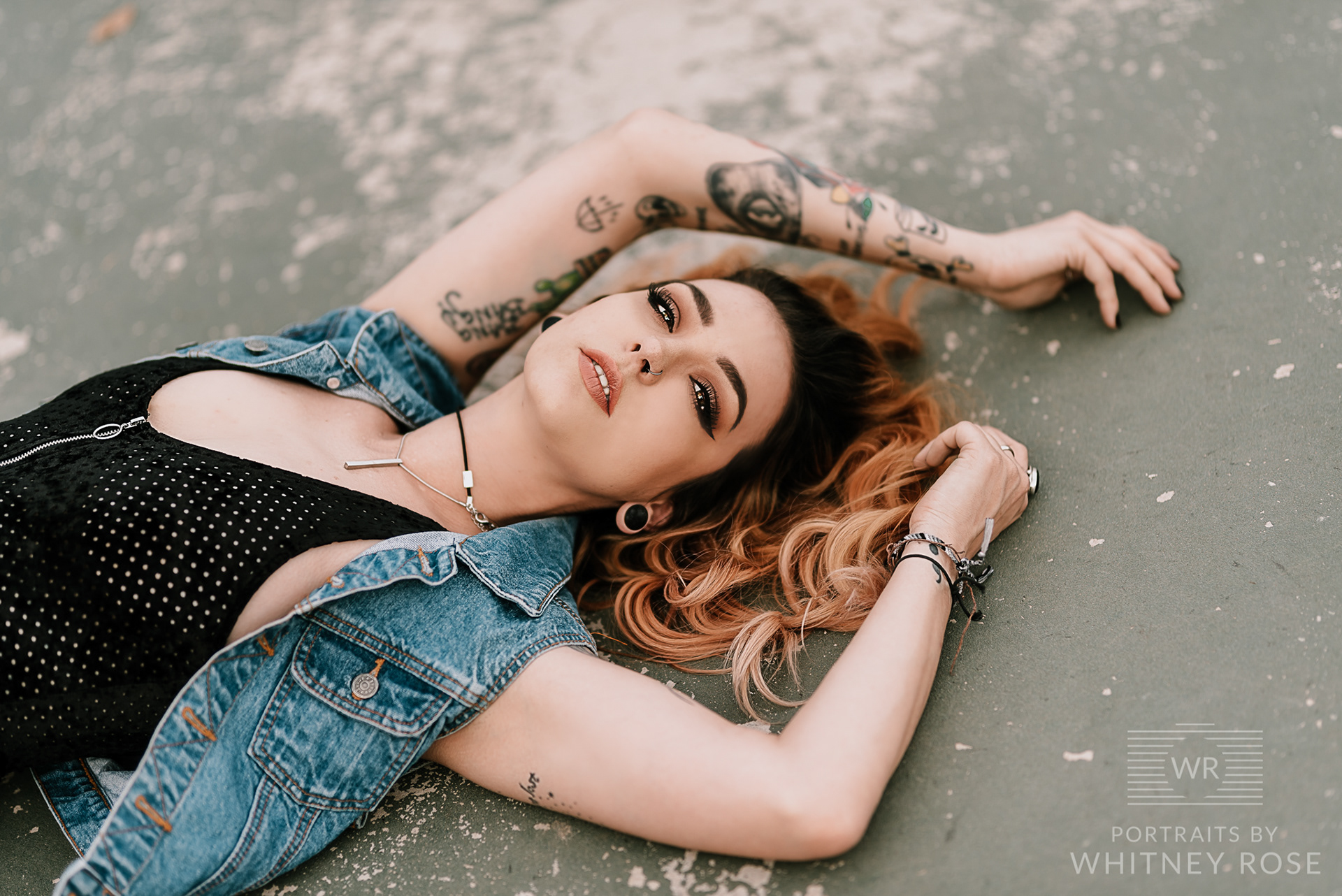 The first outfit included her Mom's denim Harley vest, an amazing body suit, and the most beautiful pair of maroon suede shorts. Oh let's not forget the heels! The whole look was such a great contrast to the muted green and maroon clay courts. We went for a beachy wave in her hair and a strong cat eye with a muted lip. Shawnna is an absolute pro, and she takes directions so well. She always comes ready to work, and her posing is well thought out and compliments each frame. She poses from head to toe, and pays close attention to her hands and feet. We had an absolute blast, and I can't wait to get the prints back so I can hang them proudly in my office space. Sadly, Shawnna moved to Colorado. But, that just motivates me to take a road trip this summer when Phoenix is melting. Shawnna told me it was 46 degrees today, while we topped out at 86 degrees. If you know me well, you know I hate the heat with a passion. So I am soaking up every second of "cool" weather as I can.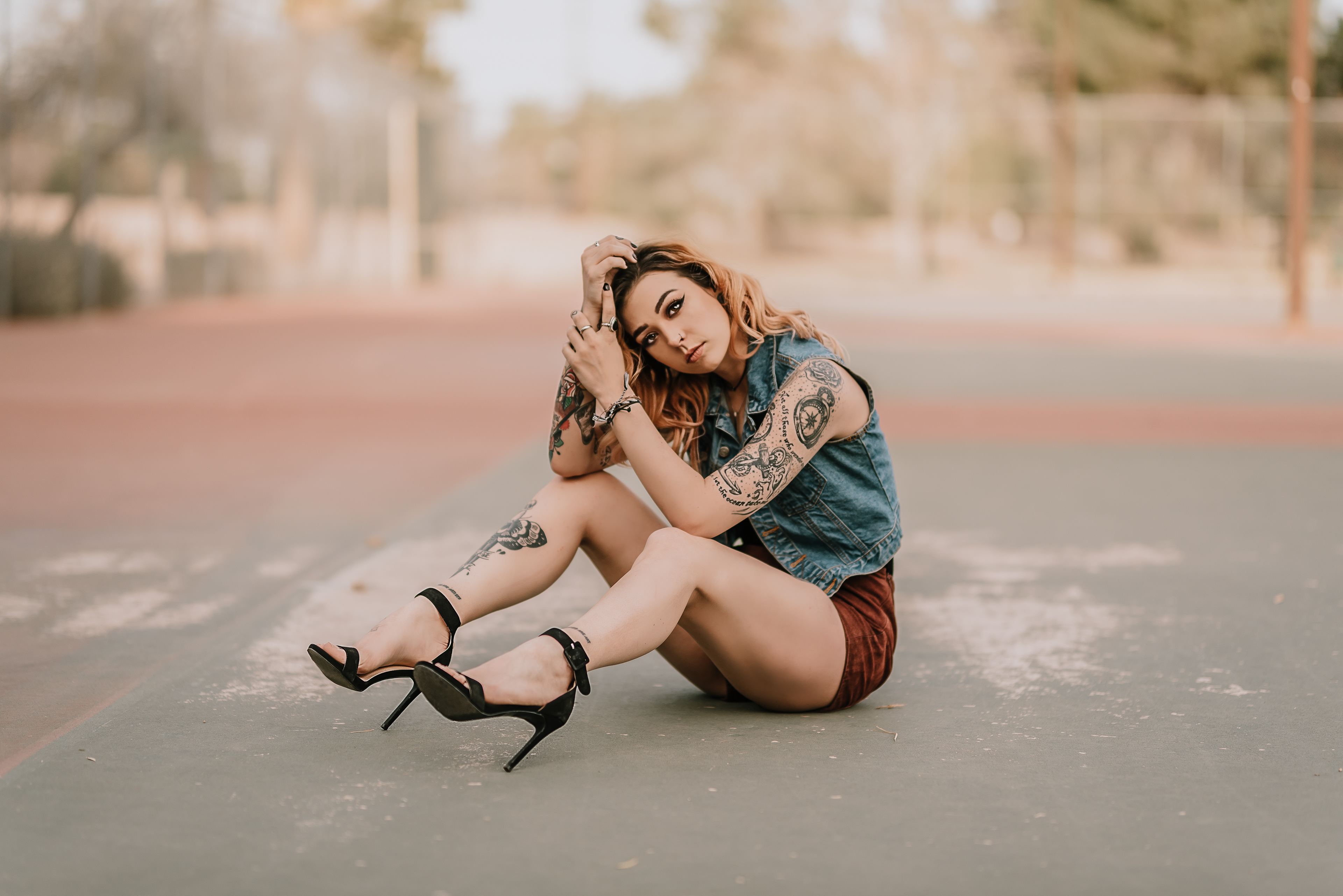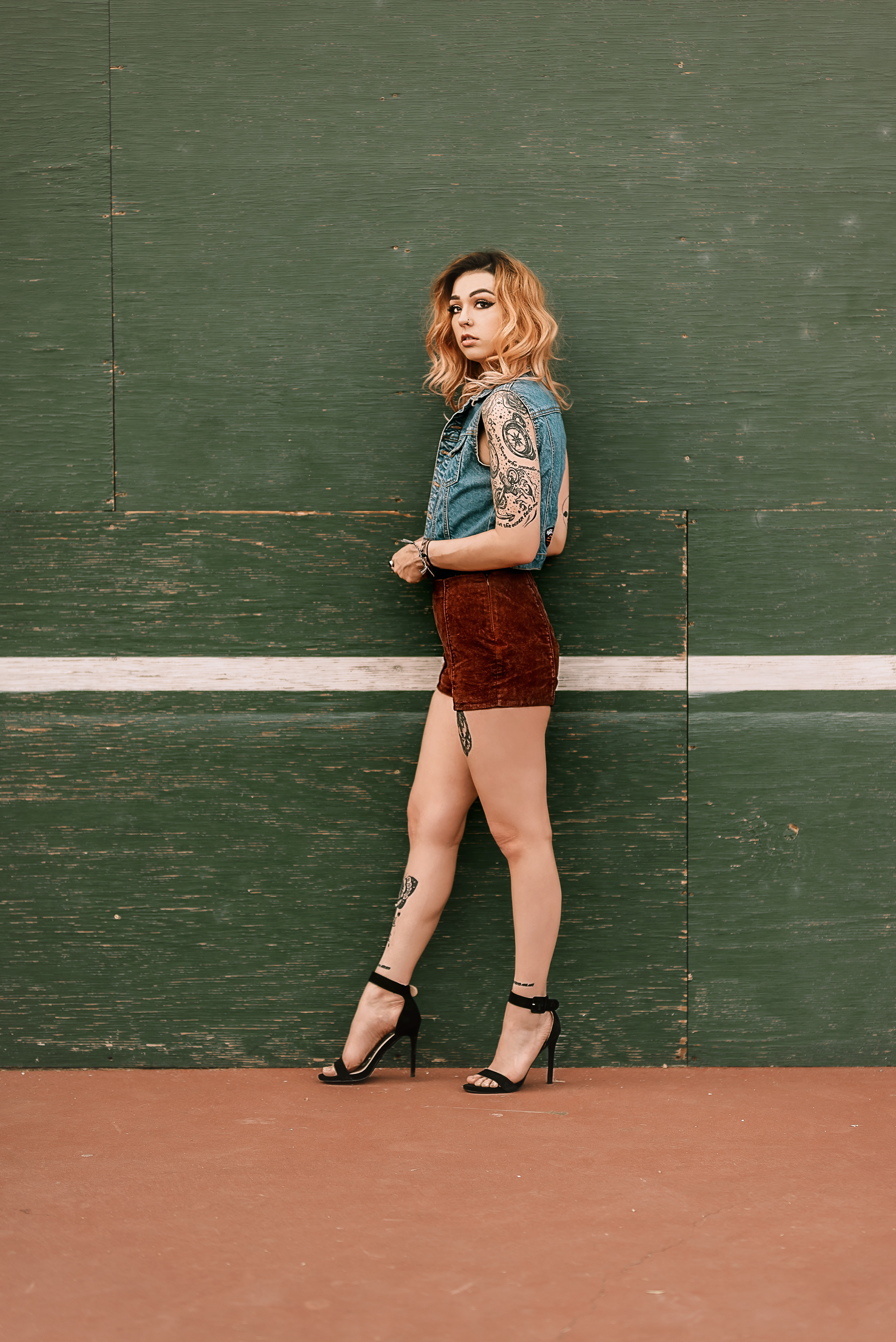 Her final outfit was my favorite, so I knew we had to save it for our last look. An amazing thrift store find of Shawnna's. Was a black suede fringe dress that is every woman's "little black dress" dream come true! It added movement and interest, and acted as a wonderful contrast to the muted colors of the water stained clay.

Can we talk about her boots!? They had fringe tassels! Hello perfection!